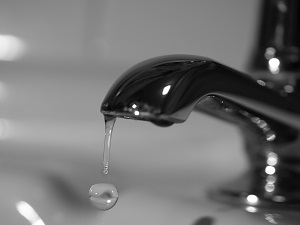 Learning a trade means having a skill that will always be useful, and plumbing is one of those trades that will never lack for business. Plumbing is an essential part of everyone's lives, and so it makes sense to try and develop this skill.
Even if you have no intention of becoming a plumber immediately, it is always something you can fall back on if your current career doesn't work out. There are several reasons why plumbing is the best trade to learn no matter what your age.
1)      Plumbers earn a good wage.
Most people don't have professional plumbing skills, so plumbers are in high demand throughout the UK. You will be performing a specialist trade, which ensures that people will be prepared to pay more than they would for other forms of work, such as cleaning or gardening. Apprenticeships mean that even young people can start earning money and you can also join guilds to ensure that you get paid the going rate. Gaining more qualifications often means that the starting rate, around £50k a year, will be increased according to your knowledge.
2)      A career with options.
Plumbers are able to specialise in a variety of careers, from domestic plumbing to something like water heater fitting – those in this field are able to work with heating systems. The latter types of plumbers are in demand from companies such as British Gas, and fitters can often demand high wages for this kind of fitting. Even while you are learning your trade, as an apprentice, you can specify your skills choices to ensure that you get the career you want.
3)      Qualifications are available from a range of sources.
Plumbing qualifications are usually provided by the City and Guilds Diploma system, and can include NVQs of various levels. Depending upon what type of plumber you choose to become, you may need only to take a few NVQs to launch your career, or you may want to stay and learn more. You may also choose to take other qualifications to complement the plumbing diplomas, including health and safety diplomas, engineering or building trades.
4)      Qualifications are accepted in other countries.
This means that if you want to see the world, but don't want to do it penniless, plumbing is a great trade for you. UK qualifications are accepted in the EU, so you could travel around Europe. Other places, such as Australia, Canada and New Zealand, are more likely to be positive about your entry when you have a plumbing qualification.
5)      Traditional skills will allow you a freedom of choice, including working for yourself.
You can set up a company offering plumbing to any type of person, or even to other businesses or government bodies. From big city CEOs to local councils and those in flats, everyone will need plumbing services at some point. You will have the opportunity to work for yourself, running your own plumbing business as and when you please. This gives you a greater freedom than other trades, and allows you to pick and choose what work you do.
Stephen Turner is the Director of Aquatek Heating and Plumbing who have a small team of dedicated plumbers who are committed to high standards of workmanship.