Keeping pace with the increasing needs of the fast paced world, the business travelers like to stay productive even when they are on the wheels. They always look out for the smart ways to remain in touch with their customers and associates, both at home and also during their business tours.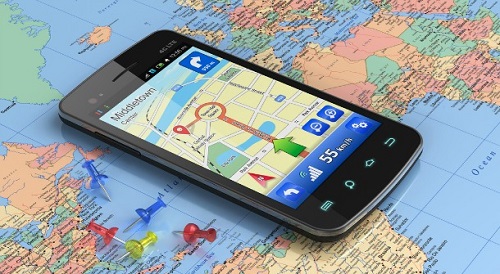 Smart phones along with its cloud computing applications make it possible for these professionals to get their work done virtually from any place, at point of time. A large number of sharing solutions as well as communication services offered by smart phones are the cost effective ways that help you to stay connected with others, both at professional and personal level.
A recent survey conducted in 2012, the young professionals who are in their mid 30s, make most use of smart phones to connect to their customers during their business tour. Here are the few ways how a business traveler uses the smartphone to stay updated with their colleagues, customers and friends and develop their business dealings from any corner of the world.
Message your clients from anywhere!
By using video conferencing tools such as Skype you can conduct important meeting with your potential customers, catch up with your colleagues as well as enjoy quality time with their friends or family members. When you use this type of videoconferencing service, you can make free video calls from your smartphones without any difficulty. It is possible to connect with your customers, finalize your deals and do not miss out anything even during your business trip.
Chat with Others on Real Time
You must not forget to get most out of diverse instant messaging services to send text messages absolutely at free of cost. Besides text messages, you can also share videos, images for free. In this way, you can update the current happenings to your customers, colleagues and also your business associates from your Smartphone from any location. Starting from sending quick notes to monitoring the errant employees, possibilities are limitless.
Process your Credit Card through Smartphone
According to the experts, nearly 94 percent of business professionals connect to their customers even during their vacation. With advancement in credit card processing the life becomes smoother for them. The users of the smartphones including Android, iOS, may make online payment through credit cards from different locations. Few systems need manual card readers that can be attached to one of the inputs of these phones. There are other credit card processing systems that also call for the manual entry of the information of the card.
Update Accounts of Social Media
Smartphone helps you to remain updated on the social media. For example, you can easily receive the current news, events and happenings from your friends or acquaintances of social communities easily. At the same time, you can gain access to the current news and also identify the marketing opportunities for the business.
Access your contacts
Your smartphone allows you to gain access to your valuable contacts all the time. So if you wish to call your co-worker during your trip and discuss something important with your staff, it is not a problem for you. You can also have accessibility to access live social networking tools and find your new contacts right on spot.
Assured of high security
As per a recent survey, in a single day, many business professionals turn out to be addicts of wireless communication, thereby spending 16 hours every day within Wifi range. For those who travel frequently and make use of these wireless applications for accessibility of business data, security is the major concern for them. Nowadays, the smart phones offer them the best security options so that they can carry out their business activities as well as personalize the services that fit their requirements. They can also get the option for the encrypted messages so that no one else can gain access to the valuable information of business without permission.
Keep your backup safely
Using the cloud computing applications, it is quite possible to back up as well as store the valuable in remote location so that the files may be restored to prevent data corruption, sudden deletion as well as data theft. In this way, you will not find it difficult to can work smartly even when you are traveling for a long days. When you are traveling you can also access to your Facebook, Twitter etc or your WordPress blog or your blogs in other blogging sites. By using these smartphone applications, you can get access to photographs, interviews or other multimedia components while promoting your products and offering updates to your colleagues about the latest happenings of your life.
If you are spending most of the days on road, you must make use of your Smartphone and its relevant applications. In this way, you can stay tuned to your customers, employers and all the valuable information about your business.
This content is written by Andy Johnson. He has experience in car parking at southampton docks and writes for Parking4Cruises Ltd. If you want more information related to cruise parking at southampton, follow his articles.