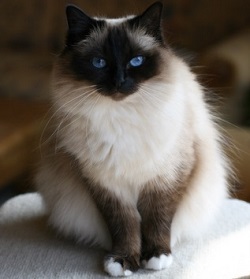 Everyone looks forward to their holidays but it can be traumatic to leave your much loved pets in the hands of others. If you don't have a friend or neighbour to mind your cats whilst you are away then you will have to leave them in a cattery but some establishments are better than others. It is important to choose the right place if your furry friends are to be as safe and comfortable as possible so don't just opt for the first place that you see.
Location
If possible try to source a cattery that isn't too far from home. Most animals do not enjoy travelling in cars and the longer the journey the more they are likely to become distressed. If they do get upset they may soil their carriers making your journey rather unpleasant too!
Inspection Visits
Before settling on an establishment always make an inspection visit to check out the facilities and how the place is run. Good catteries will have no qualms about allowing you to take a look and finding the right place will put your mind at rest. Take a good look at the runs to ensure they are of adequate size and offer a comfortable place to sleep. If you are away in cold weather choose somewhere with heated runs.
The facilities should be in a good state of repair. Shabbiness is a sign that all is not well and that too little care and attention is being taken. The runs should be clean and there shouldn't be too many nasty niffs. Registered catteries should have adequate security to ensure that the animals cannot escape. There should be at least one secured door to pass before you can access the runs and the runs themselves should be locked.
Check that the cattery is strict about vaccinations. Never leave your animals anywhere which accepts pets without up to date vaccinations. It is easy for the cats to pick up infections in a cattery as there are many animals kept close together in a relatively confined space.
Special Requirements
If your pets have special requirements then run these past the cattery to check that they can accommodate these and to test their reaction. You can usually tell if they are happy to help and it isn't worth leaving the cats anywhere if the staff don't look too enthusiastic about your requests. If your pets need medication administered ask if they have dealt with similar situations in the past and when you do board the cats leave detailed instructions about their care.
Catteries will have standard dietary regimes but these usually include a choice of foods for you to select from. If your pets are fussy and will only eat their favourite food which is not on the menu then a good establishment will allow you to supply the food and will discount your rates accordingly.
You will probably instinctively know when you are in the right place. If you get any uneasy feelings at all then walk away and look for somewhere else. For extra peace of mind see if you can find reviews online or ask for testimonials. Finding the right place is important for you and your cats and once found it will serve you well for years.
Sally Stacey is a keen writer and business owner who divides her time between writing and running her shop