If a home is 'a machine for living in', it is safe to say that it'll need the odd upgrade from time to time…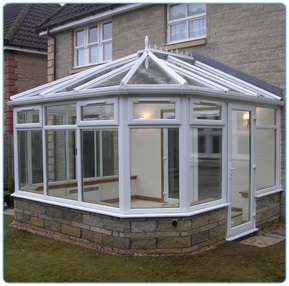 No dwelling can escape the erosion of time: The changes might prove to be gradual, subtly taking hold over the years, but after a while, it is possible for even the most well-cared-for home to lose some of its charm.
In such situations, there are always plenty of actions you can take in order to turn things around and create a more relaxing, comfortable and welcoming ambience at home.
Let's take a look at three home improvements which prove that you don't need to change address in order to feel like you've moved into a new, revitalised home…
Improve your comfort with double glazed windows

If your home is draughty, difficult to heat in the winter, or just starting to look like it needs a bit of a facelift, few improvements will provide as much of a pronounced impact as the installation of some energy-efficient double or triple glazed windows.
Today's glazing technology allows the latest efficient designs to cut down heat loss in the home, adding a new dimension of comfort to your rooms, whilst making a pleasant impact on your heating bills during the winter.
On top of the obvious benefits that come with a more energy-efficient home, one should never underestimate the added aesthetic appeal which such an upgrade can bring your way: So forget touching up those tired, leaky old windows with a tub of paint and get a new installation put in place to bring an enduring series of improvements your way.
Create a lasting impression with a new front door

Much like a smile, glance or handshake is the first thing that many people will remember about meeting someone for the first time, the act of approaching and then entering your front door is often enough to create a good or bad first impression about your dwelling: And, paradoxically, whilst a well-constructed new door provides a favourable impression to your guests, it can also serve as a repellent to any unwanted 'guests' looking to gain unlawful entry to your property.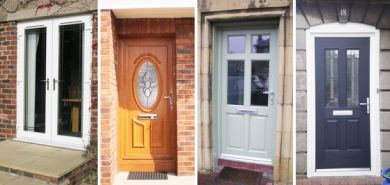 Modern construction techniques mean that today's breed of advanced composite doors are not only tough, secure and energy efficient: They also come in a mind-boggling array of designs and finishes: So go on, upgrade your door and get ready to feel like you've stepped into a brand new home!
Add more space with a conservatory
Sometimes, space can really be at a premium in the home: But whether a slow accumulation of your belongings has started to make your home feel a little less spacious than it once was, or if you've always wanted to have more room to begin with, there is a solution which doesn't need to cost the earth, but which can provide you with a quick, painless and long-lasting improvement: Investing in a new, high quality conservatory.
Modern conservatory manufacturers offer their products in a wide array of styles, shapes and sizes to match any budget, meaning that it is always possible to find the perfect match for your property if you do your homework and find a reputable local supplier: In fact, provided that you find the right company, the only limiting factors you'll experience will be: A) The amount of viable physical space available surrounding your home and B) Your imagination!
Once your new conservatory has been constructed, you'll instantly open your home up to the outside world, gain fantastic new views of your surroundings and possess a relaxing, airy new space with a relaxing ambience to call your own.
This article has been written by Jack Mack. Jack is an enthusiastic writer in Edinburgh and as a reference for this article used the Ideal Windows and Conservatories website.