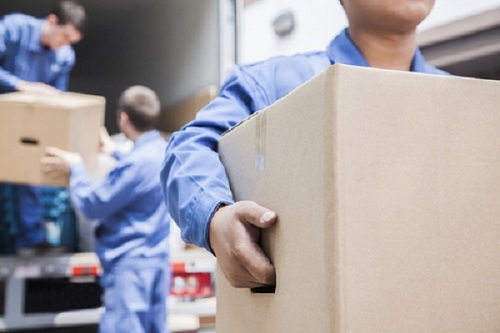 Recently the Toronto Star ran an article about the forced shutdown of Desi Movers, a moving company selling services under over 18 different aliases. Although the owners have been arrested and the trucks impounded, it throws into sharp relief the potential dangers of trusting the wrong moving company. Among the many charges leveled against the owner, his two sons, and four drivers at the company are:
Numerous counts of fraud under $5000;
Extortion; and
Possession of the proceeds of crime and mischief.
These arrests come as the culmination of "Project Overhaul", a 3-month investigation into an alleged criminal enterprise posing for over 8 years as a moving company. The Toronto Star first brought attention to the company and its many aliases in August 2008 and have tracked down more than 30 people claiming that they were taken advantage of by the movers in question. As complaints built up, the company would simply change their name and continue to operate in the same manner.
By quoting very low costs to clients responding to newspaper or online ads, they were able to entice several customers only to increase the costs by 200-300% once the move was underway. If the client refused, they would threaten to hold their belongings in the company storage locker until payment was made.
Several times police were called to the scene of a dispute but, due to small print in the contract warning of potential excess charges, assumed they were simply looking at a domestic dispute until complaints began to pile up: In 2010 there were over 15 people with complaints from that year alone.
Eventually their bullying tactics caught up with them when fraud detectives issued a warning in November of 2013 while they continued their investigation. The company is currently out of business and most of those responsible for its operation have been arrested.
Tips and Warning Signs
As frightening as stories of this nature may be, there are many steps you can take to protect yourself from being similarly taken advantage of.
Investigate companies: Start by checking out company listings on MovingScam.com which is an online resource created by reputable moving companies in order to help customers find a company they can trust. It maintains a black list of unscrupulous movers as well as offering endorsements for good companies and providing a message board where customers can leave both positive and negative feedback. It is also a good idea to check with the Better Business Bureau to see if there are any complaints filed against the companies you are considering hiring. They also endorse good companies and a BBB compliant moving company is likely to be a safe bet.
Recommendations: Ask your real estate agent if they know of a good moving company: as somebody intrinsically connected to the housing industry they are likely to hear many good and bad stories about local companies and are well positioned to offer good advice. Neighbors and friends can also be a good source of recommendations.
Get Three Estimates: The more estimates you get the easier it will be to spot one that is way too low. We recommend getting at least three estimates but you may wish to get more, especially for a more expensive move. Remember, the lowest offer is the one to be most suspicious of so look closely at the fine print and consider what is not included.
Inclusive Contracts: Many scammers will make the contract very simple and seemingly straightforward as this makes it easier to add extra charges after the fact. Before signing a contract, be sure that everything from the trucks and drivers to the pads and packing materials to the labor and time of the packing and moving crews. A reputable company will have more involved paperwork designed to clearly explain your costs and the protections in place.
Claims Process: Now that you have inspected the contract carefully, don't sign it yet! First, ask about the professional moving company's claims process. Even the best movers will occasionally drop a vase or scratch a table so inquiring about their claims process is crucial to making sure your valuables are protected and insured. Consider asking if the company has its own claims agent or if this work is outsourced.
Inspect Trucks: Take a look at the inside and outside of the trucks that will be used to move your possessions. If they are well kept and clean you can be relatively sure that your possessions will be well cared for but a truck that is obviously in ill-repair or has been banged around a bit can demonstrate a lack of care on the part of the drivers and movers.
Don't Pay Much Up Front:

One of the ways in which scam artists manage to bully their customers is by demanding large, up-front, non-refundable deposits. This should be taken as a warning sign and avoided wherever possible.
Mayes Marilynn, professionally a interior designer. She has been in home management field for a long time and since then she shares her views and ideas through her articles. As she always says, "I love to help people make their home, A HOME".