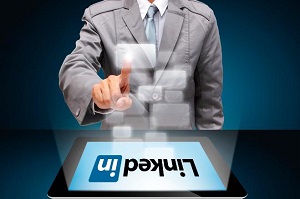 Social media is a great tool to further your career, regardless of your field. As a matter of fact, studies have shown that internet exposure has the potential to double a company's earning power, so imagine it's capacity for success when used by the individual.
LinkedIn is a great example; it's a website made for professionals to keep in contact with one another, as well as an excellent way for job seekers to find potential employers, and even for employers to find you.
10.) Volunteering isn't just good for your community. Volunteering experience shows good work ethic and ability to work well with others. Self-motivation is also a quality potential employers look for, and volunteering shows this.
9.) Fill out the skills section. If you're a fast typist, let them know. If you self-taught basic HTML coding, be sure to that in your profile. Even proficiency with Google Docs is helpful.
8.) Make sure you and the reader know what you're interested in. Think of your LinkedIn page as a virtual, interactional resume. As with any good resume, it's essential to include an objective statement, to let potential employers know what sort of opportunities and job offers you're interested in.
7.) Include a profile picture. With the addition of a profile picture, you can show employers' your thoroughness and attention to detail by completing each and every step, and this is an often overlooked one. If a picture is worth a thousand words, then that picture is a whole textbook. Besides, everyone has that perfect picture to show off your charisma with your wonderful winning smile.
6.) List all your certifications, relevant or not. Maybe you used to work at a fast food restaurant while you were in college, and now you're applying for an internship at a medical office. In the training process of your last job, you received a ServSafe Food Handler's license. This certificate shows your potential boss, your willingness to go the extra mile, to achieve all the certifications necessary to get the job done right, even if it has nothing to do with the job you're interested in now.
5.) List your location as specifically as possible. Although flattering, it's pointless for an employer in Texas to love your profile and want to hire you for his local business if you live in an apartment in downtown New York. You need relevant job opportunities, and giving a vague description of anything will only hinder your success, especially when it comes to location.
4.) Make sure to list all your job experiences. Although it's true the machine is greater than the sum of its parts, your experiences shape who you are, especially as far as your employer is concerned. Your part-time job in high school, your summer job during college, all these listings help your profile seem more complete.
3.) You spent a lot of time and effort on your education, make sure you show it. This is your time to shine. Highlight all of your special classes, like Honors, or whether you were an Advanced Placement student in high school. With the right wording, you can make even a community college seem Ivy League.
2.) Utilize the contacts you have already to your advantage. Remember that high school teacher or college professor that thought you had unfathomable potential? Who else would be better to provide an excellent recommendation.
1.) Proofread, spell-check, proofread again, and share for good measure. As was mentioned earlier, detail is important to employers. A simple mistake can be a major employability turn off to a potential boss. So, once you compile and complete your portfolio, make sure you go over it at least three times. Once you've found it flawless to your standards, send it off to someone you know will take it seriously and examine it thoroughly. Maybe they can even refer you to someone in the process.
The author of this post, John Abir, is a freelance blogger and career coach who often writes for Careerstair.com. He likes to help people to achieve career goal and reach to the top. You can get in touch with him on Google +