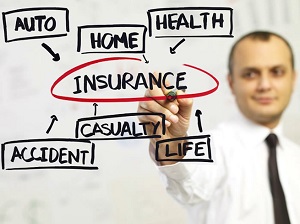 Becoming an insurance agent in the state of Texas is a rather straightforward and uncomplicated process. Of course, you should have a good idea of what type of agent you would like to be, or what type of insurance products you wish to sell. Texas has a wide variety of insurance products, many of which do have licensing requirements.
There are also some basic rules or standards that you should meet before even attempting to begin the licensing process.
Pre Requisites:
Before even starting the licensing process, you should have a  clean criminal record. As with most positions that deal with money and public trust, this is an absolute essential. You should also expect to have a criminal background conducted by the Texas Department of Public Safety and also the FBI. This will entail taking your fingerprints. This criminal background check may be done either before or after taking the licensing examination.
At the time of testing (or the criminal background test), you will also need to supply a clean identification. This should also include at least one current photo.
Types Of Insurance:
It is also important to decide what to sell. The general types of insurance fall into the broad categories of Property and Casualty (P&C) and Life and Health. Within each of these broad categories is a section called general lines. This will generally allow an insurance agent the most flexibility in terms of the types of insurance products and services they will be able to represent. General Lines—Life & Health allows agents the ability to sell life, health, HMO insurance, annuities, accident coverage and other related coverage. The General Lines—P&C allows agents the ability to sell auto, home, and business insurance.
There are also a number of additional types of insurance for which licensing will be required in Texas. This includes a life-only agent, funeral pre-arrangement, life insurance under $25,000, life and health insurance counselor, personal lines property casualty agent, insurance service representative, managing general agent, limited lines, county mutual and surplus lines.
Licensing Fees:
The actual dollar amount of the fees involved for obtaining your insurance agent license in Texas will vary from time to time, so be sure to check out the most current information. You will need to pay a fee for the state licensing exam, which should range from $55 up to about $100 (depending on which exam you will be taking). Then, there is the fingerprinting fee, which is $45 to $50. You will also need to pay a licensing application fee, which is currently $60 to $65.
Preparation:
Although the state of Texas does not have any specific pre-licensing education requirements, the most successful agents do attend or take licensing courses or classes to help them prepare. In fact, these types of classes are highly recommended, especially when you take the classes from a company that has a lot of experience in the insurance education field.
Attending such a class will also give you a big advantage when becoming an insurance agent in Texas. Unlike many of the others who just go straight for the exam, you will actually understand much more of the process, skills, and activities required to become a successful agent. After all, it is important to remember that becoming an agent is not about how quickly you can attain the sales licenses; but rather, the amount of people you successfully help while you are an agent.
Written by Kevin Porter at America's Professor. Julia has successfully passed the insurance license exam in Texas.