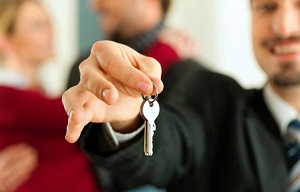 Whether you're an old hand at renting property to tenants and managing them directly, or have grown used to using the services of a lettings agent, or perhaps you're only now considering investing in preparing your house or flat to rent, there's always a few top tips which you can benefit from checking you're up to date with!
As well as the more well-known essentials, such as checking references & guarantors, taking a deposit and protecting it in a deposit protection scheme, preparing & signing thorough tenancy agreements, and conducting a thorough inventory (with photographs recommended), there are some more current revisions to also be aware of!
Council Tax Revisions
Did you know that if your property is empty between tenancies you are now likely to have to pay council tax? Since April last year the regulations have changed, so you can no longer claim up to 6 months council tax exemption. Now, you are entitled to only 30 days of leeway in some instances, or even 0 days in others, before you will be liable for the council tax payment.
Are you planning on renovating your property? Were you aware that there are also no longer discounts for empty properties which are undergoing renovation? There are still some instances whereby you won't have to pay council tax on an empty property, for a list of these exemptions click here.
If you are worried about finding tenants, or how to complete planned work without incurring unnecessary charges, speak to your local lettings agent for advice on the best way to manage the situation. They will want to work with you for the best outcome, so of course they will give you great advice.
Energy Efficiency
Energy Performance Certificates are becoming the new 'double glazing' – an essential for property lettings! As you publicise your property to prospective tenants, you are now legally required to inform them of your property's energy performance rating. As these ratings are now available for each rental property on the market, potential tenants are more clued up about what the different categories mean. On top of this, as energy prices continue to rise, EPCs will become of increasing interest to potential tenants.
The best thing you can do as a Landlord is to assess the energy efficiency of your property, and look for any ways in which you can improve. This will be a marked bonus for existing tenants, and so may encourage them to sign up for the next tenancy period. Any improvement in your EPC rating will also help your property to stand out from the crowd when it comes to looking for new tenants. It's a win-win situation for everyone.
The areas to check are loft insulation, water tank & pipe insulation, windows (double glazing or draught proofing of older windows), under floor or in wall insulation – check if you're eligible for government grants here, or check whether you're able to receive any tax relief on required work here. Also worth consideration is the fuel type the property's heating, water, and cooking facilities run off, and for government help affording renewable energy sources click here.
How speedy's your broadband?
It's becoming more and more of an essential requirement for properties to have decent broadband, especially for the rental market. Whilst home buyers are aware that they can invest in getting better provisions, rental tenants aren't going to want the hassle or expense of investing in this themselves.
Rightmove have even now installed a 'broadband speed checker' for each property listed on their site, and have reported that rental rates can fall by 20% when the broadband is lacking. In this day and age, many people would even consider broadband as a deal breaker! Make sure that something as simple as this doesn't get in the way of your property making the most return on investment!
Karen is the landlord of an older listed property, but she has thanks to the advice of Ashan Property ensured that the property is modernised in all of the areas which are of priority to current and prospective tenants, and she believes it makes all the difference in keeping her property occupied!