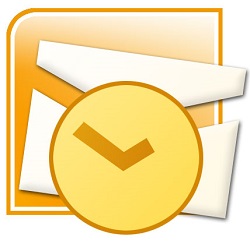 Have you ever tried to go back and open up an important email only to discover that the email has been deleted from your files? Or worse, as you were trying to organize and synch your email data, you lost all of your stored emails? If this has happened to you, then you already realize how devastating this can be. Whether from a computer malfunction, or a human error, lost email data is nearly impossible to restore.
There are, however, several steps you can take to keep your Outlook safe from data loss.
AutoSave Feature
It is highly recommended that you back-up your Outlook files on a regular basis. Microsoft Outlook has an AutoSave option that you can enable. You can determine how often you want your information to be automatically saved, such as every 5 to 30 minutes. This will prevent any data loss if your computer or laptop were to shut down unexpectedly. This is especially beneficial if you are in the middle of composing an outgoing email because your draft will be saved every few minutes. This will also help to protect all of the other emails in your Outlook account.
Personal Folder File
If you are working with extremely important emails that you want to make sure do not get lost, you can use the Personal Folder File option. This option allows you to save all the data stored in your Outlook account to a .pst file. Microsoft Outlook offers an easy-to-use import and export wizard that will instantly allow you to create a file that will store all the information that you have at that time in your Outlook account. You can then transfer this data file to a CD or flash-drive and store it in a safe location. If you consistently deal with sensitive emails, you may need to perform this task every day or at least once a week.
Archive Folders
Another great way to protect the data in your Outlook account is to use the AutoArchive feature or Buckets. The AutoArchive feature will automatically move your emails to an archive folder at set intervals. You can send individual emails to the archive folder, if you are done with it but do not want to lose the email. You can also determine the different settings for the AutoArchive feature by selecting what emails or folders should be archived and how often. Buckets are part of an add-on feature for Outlook and work similarly to the AutoArchive feature, except that it allows you to set up several Archive folders so you can determine exactly where you want to store your information.
It is also important that you deal with each email as it comes into your inbox. You can delete the email if it is not important, send it to a file, or tag it with add on Outlook feature. This will keep your inbox from getting cluttered and reduce the chance of deleting an important email by accident.
Taking a few preventative measures now, will help to keep your Outlook data safe from data loss. The extent of protection you need to take to protect your data may depend on how vital your emails are. For example, if your emails are very important, but not crucial to you or your business, the AutoSave and AutoArchive/Buckets option may be enough protection for you. If, however, it is crucial that you keep every email, exporting your Outlook data to a personal file for safekeeping may be an extra step you need to take.
Sanjay Singh is the President of a company that offers time saving add-ins for Microsoft Outlook. He is well-versed in how to streamline the Outlook process.