Over the last few years there have been an increasing number of medium and large sized businesses turning to managed network providers to help them operate and maintain their IT and communications systems. Outsourcing network management can help businesses to reduce their operational costs, whilst increasing the reliability and efficiency of their networks. It can also help them integrate and utilise new technology in order to improve their business operations.
If you are thinking of outsourcing your IT and communications network management, it is important to find an external provider that can meet your business's needs and requirements. Here we will discuss some of the must-have services to look out for when choosing a managed network provider.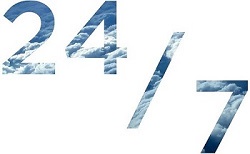 Around the clock monitoring
When shopping around for the best deals offered by managed network providers, it is important to check that the vendors you shortlist provide around the clock monitoring. This means that the vendor will monitor your network twenty four hours a day. By doing this they can alert you of any issues and resolve them before they affect your business operations. Today most managed network providers are able to monitor and fix issues remotely.
Security support
As well as providing twenty four seven network monitoring services, it is essential that a managed network provider is proactive in ensuring that your network is one hundred per cent secure at all times. This involves monitoring firewalls and performing patch maintenance to prevent outsiders from being to access your networks without authorisation. Keeping on top of security patches and updates will also prevent hackers and viruses from infiltrating your system, stealing your data and destroying your network.
Remote operations
When choosing a vendor to outsource your network management to, it is important that they are able to offer remote services. This means that they will manage your network and fix any issues at their place of work, rather than yours. There are cost benefits of outsourcing your network management to a company that works remotely, as you will not have to pay them call out charges for visit your office to perform repairs. Another advantage is that you should not have to wait hours to get a response from the provider as they should be actively monitoring your network at all times.
Flexible contracts and pricing
As a business owner it is understandable that you want to get the most out of your money, therefore it is important to choose a vendor that provides bespoke managed network packages. A vendor that offers bespoke packages will allow you to pick and choose the services you require, tailoring them to the needs and requirements of your business and network. Along with bespoke packages, vendors should also provide flexible contracts at competitive prices.

References
After you have narrowed your choice down to a single vendor, be sure to check the qualifications held by their engineers before committing yourself to the contract. It is important to check that the engineers are qualified to manage your technology. It is also essential that you ask the managed network provider for references so you can check them and make sure their previous clients were satisfied with their services.
Conclusion
When choosing a vendor to outsource your network management to, it is important to make sure that they are able to provide you with the level of service you require. Always shop around before committing yourself to a particular managed network provider to ensure you get the best possible deal for your business.
Author Bio:
GGR Communications are suppliers of network management and IT support in the UK. Click here to read this related article on the topic.
Image credits: groundswell & Tsahi Levent-Levi