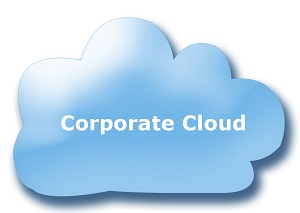 The expectation for cloud computing in the corporate world is high. As organizations take notice of the ability for cloud computing to reduce operational costs while increasing the value of their business, the cloud has become a driving force in shaping the role of the cloud in the future of business. However, a question that often comes up amongst decision makers is whose ultimate decision and responsibility it is to implement a cloud strategy. Is it an IT-made or a business-made decision?
According to the report published by Capgemini: "Business Cloud: The State of Play Shifts Rapidly," the majority of cloud decisions on a global scale are currently being made by business managers, rather than IT managers. In North America, 49% of cloud decisions are made by business teams, 43% by IT and the remaining 8% by a third-party consulting firm. Further, an IBM survey done in late 2013 showed that the strategic level involvement by CEOs, CFOs, HR managers and procurement leaders in cloud decision making has almost doubled from 38% to 72%, against the 58% involvement of a business's IT sector.
The traditional cloud concept is now geared towards 'business cloud,' suggesting that cloud strategy is increasingly becoming the responsibility of business decision makers. However, this doesn't mean that the business can accomplish cloud initiatives without the help of their technology teams. It is more of a collaborative dialogue between the business and IT teams, where IT provides technical consultancy for the business to make guided cloud decisions.
Why your IT team should be involved?
In the early days of cloud computing, most entrepreneurs saw cloud strictly as an IT decision. After all, it was a computer technology, and so the natural inclination was to turn it over to IT to take care of it. While the role of IT has evolved with respect to cloud initiatives, IT teams often undeniably provide valuable inputs – for example, which cloud solution provider to use, which technologies will be more suitable in the long-term, which resources are required to cater to the scale of specific business needs, etc. For these reasons alone, many companies that have an IT team equipped with cloud knowledge often find involving the team in cloud decisions beneficial.
Why your business team should be involved?
Adopting a cloud environment involves some strategic level decision making, such as how to adopt and manage the cloud. The technical team needs to be involved in cloud implementation, but you need the business-level decision makers to handle operational aspects. For almost every cloud-based solution, there is an equivalent traditional computing solution as well, such as web apps and desktop apps, which are deployed on premise. Business decision makers along with the IT team need to strategize and evaluate possible alternatives in accordance with the business focus, long-term technology budget and goals.
Key Points to Consider
There are some key points an entrepreneur needs to consider before making decisions around cloud-based applications:
Are my competitors moving their core applications and processes on cloud? If so, how do they do that?
What are the industry standards I should adopt in moving to the cloud?
How do I mitigate any risks introduced by the cloud environment?
How do I take advantage of my peers' exposure to cloud applications so that it will save both time and money?
Organizations are quickly beginning to realize that cloud computing is more than just providing a better IT infrastructure and an alternative to traditional software deployment. The cloud is positioned to be a key driver for business growth and product innovation. This is largely due to the fact that, unlike traditional IT infrastructure, cloud computing has limited boundaries. With traditional IT, there are often challenges related to limited resources, high maintenance cost, licensing and hardware incompatibility, etc.
The ultimate decision in migrating to the cloud should come through the business itself, with support from IT. Technically, it is up to the business to decide what to do and how to do, and IT is needed to implement the agreed strategy. A balanced collaboration between the two departments will allow an organization to get the best out of migrating to cloud computing.
Article by Danny Bob, a cloud-computing specialist.