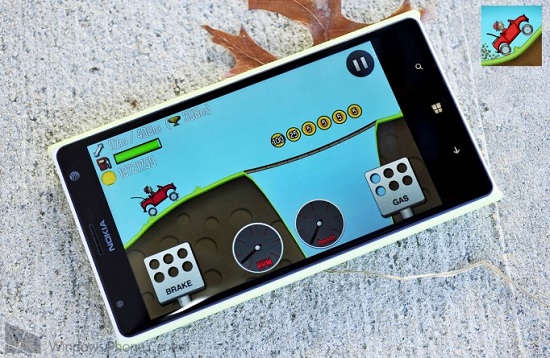 Flappy Bird is gone forever.
That's a sad fact that mobile gamers are going to have to live with. Those of you that didn't get into the Flappy Bird craze, or those who deleted it before realizing that it wasn't coming back, have no fear! There are still plenty of games in the Google Play Store and the iOS app store that you can get hopelessly addicted to.
Here are the top four games to ruin your life now that Flappy Bird is gone.
Small Fry is in the same vein of gameplay as Flappy Bird was. It's one of those, "How far can you get with dying?" games that can go on for a very long time. However, the production value and appeal of Small Fry isn't infinitely superior to that of Flappy Bird.
The gameplay is also a lot more refined and interesting. There are many powerups that can help you beat your high score.
All in all, those that want a similar gameplay experience to Flappy Bird should check out Small Fry. It's an excellent game.
Hill Climb Racing (Android/iOS)
Hill Climb Racing is also similar to Flappy Bird and Small Fry in that it's another endurance game. In this case, you "die" when you run out of gas or when your car tips over and crushes the driver.
There are so many different upgrades available and a ton of different stages, that it's almost ridiculous. Its addictiveness is really aided by this insane amount of unlockables.
There's plenty of fun to be had with this game. You can focus on sporting out your favorite type of car or you can use your rewards to unlock all the different cars and stages.  You'll never want to put it down because the game is almost constantly rewarding you for playing it.
The Simpsons: Tapped Out (Android/iOS)
The Simpsons: Tapped Out is one of the best mobile games period. It's written by the actual writers of The Simpsons, so you're going to get a lot of that clever humor.
Tapped Out requires that your rebuild the city of Springfield to your own tastes. Each of the main characters cab be given tasks and these tasks can take a while to complete.
It's a great game to pick up for just seconds or minutes at a time.
Plants vs. Zombies 2(Android/iOS)
Plants vs. Zombies is fairly self-explanatory. It's an action-strategy game that requires you to use super-powered plants to defend your lawn from brain-dead zombies.
There are many different cool aspects to this game; there are power ups for your plants, plenty of unlockables, and it's challenging enough to keep things interesting.
All in all, there are many different games that can satisfy your mobile gaming addiction. Google and Apple are cracking down on Flappy Bird clones, so don't expect a lot of games with identical gameplay to make their way over to the Google Play Store or the iOS app store.
These games are some of the best in their categories and will provide you with hours of entertainment.
Jason Kane is a professional blogger and amatuer app developer who is still kicking himself for not downloading Flappy Bird when he had the chance.