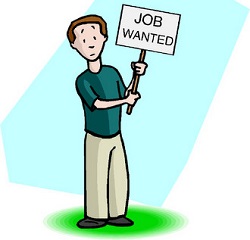 If you are ready for a jobs careers change, you are not alone by any means. According to a 2012 survey that was conducted by Jobvite, a software platform for recruiters, 75 percent of workers in the U.S. are seeking a new career, with about 61 percent concurring that it's a difficult process, and about 41 percent stating that they have trouble finding a job due to being over qualified.
The respondents of this survey help to paint a better picture and outlook as to just what you might expect to come across or experience during your search for a career transition. Along the way, there are many pitfalls that can be easily avoided if you are aware of what you should be doing to speed up this transition for your career.
Preparing Your Educational Credentials
A commonly overlooked error is that people just presume that since they possess experience in said field that any company would be interested. The truth is that if you are vetted with a certain company now, one that promotes from within, for example, you may not be able to carry over that clout to a new company. Most outside companies have strict educational requirements that they may desire even from experienced workers. Make sure you research and understand these to know whether or not you should see continuing education to further your career.
Readying Your Resume
Resumes still greatly matter. How yours reads and how it is perceived can make or break your job search. It's the first thing that a prospective employer will see or hear about you, and it matters how it reads and how it is written. Make sure you resume is grammatically correct and well written, and that it highlights your finer points, experiences and attributes without being the length of a novel.
Plan a Positive Exit Strategy
Once you do find the career that you want, how do you exit from the company that you are currently with? Good advice consists of searching until you find the job you want. Upon acceptance of said new job, make sure you provide at least two to four weeks of written notice to exit properly from your current gig and to transition to your new one.
Gain Career Advice from Experts
Don't underestimate the value of seeking career advice from experienced professionals. Career guides can help you hammer out the finer details of your transition, as well as enable you to find a new career that best suits your experience and goals. Most are also placement experts who can aid you in the job seeking process.
Exercise Patience During the Process
Avoid allowing impatience to foil your best of laid plans. Be mindful that a new career is involves a lengthy transition in many cases. Sure, you might get lucky and fall into that dream job along the way. Logic tells us that this is usually not the case. Prepare to dig in for the long run; because once you do find that career, it can sustain you for the rest of your life.
Author Bio: Neil Smith is an accomplished writer and has writing experience in various domains  and niches. Smith's area of expertise is quite broad, his published material includes topics on health, fashion, law, technology, business  and current events. He is currently a freelance writer covering popular topics such as facts regarding job search. You can follow him on twitter.com/neilsmith.