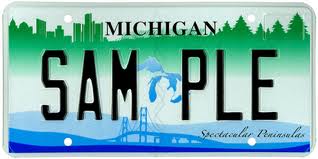 Drivers who renew their car insurance coverage this year may be in for a pleasant surprise. According to a number of national surveys and reports, the annual average cost for car insurance is actually dropping this year (from $1,510 in annual premium to $1,503 in annual premium.) Advancements in car safety and the downward trend in national statistics for car accidents and fatalities are big contributors to this trend.
Stiffening competition among leading car insurance providers and the growth of online insurance resources is another factor making car insurance more affordable for most drivers.
That trend isn't translating to drivers in the Great Lakes state as Michigan moves into the top spot for most expensive state for car insurance costs in 2014, besting the 2013 costliest state of Louisiana (which drops to #7 this year.) While there may be little you can do to blunt the impact of where you live and how that raises or lowers your base car insurance process, knowing where you stand may help you be more aggressive about pursuing discounts, getting a safer car, or even heading out to the open marketplace to shop for a better deal.
Here's an overview of the five most expensive and the five least expensive states when it comes to average car insurance premium costs for 2014.
Calculations and coverage models
Numerous organizations and agencies contribute to annual surveys tracking car insurance costs. National and regional insurance underwriters groups, the National Association of Insurance Commissioners (NAIC), the online resource Insure.com, the Insurance Research Council (IRC), even the leading car insurance companies all produce surveys and contribute to national reports that help consumers see what they can expect to pay in their state.
For the purposes of this survey, a statistical compilation of surveys was used, as well as tapping the online quoting tools for the nation's six largest car insurance companies (State Farm, GEICO, Allstate, Progressive, Liberty Mutual and Farmers.) Quotes were sought in, on average, 10 ZIP codes per state (when possible) and rates were reported from quotes solicited in January 2014. The compilation for surveying included between 800-900 makes and models of cars currently being driven on the road with some regularity, and the compiled costs were then averaged out by state.
When selecting quotes from companies, the following driver profile was used:
Full coverage policies
40-year-old single male
Drives on average 10-15 commuting to and from work daily
Clean driving record
Excellent credit score
Has been continuously insured since getting his license at age 16
The coverage types and limits used in quoting (regardless of the individual state's legal requirements for car insurance) included:
Liability coverage with 100/300/50 limits
Collision coverage with a $500 deductible
Comprehensive coverage with a $500 deductible
Uninsured/underinsured motorist coverage set at 100/300 limits
In states requiring no fault coverage, medical payments or personal injury protection (PIP) at $50,000 limits
$1 million in property protection (in states that require it)
Five most expensive states in 2014
Based on that driver profile and the coverage options and limits described in the quoting information used, here are the five most expensive states for car insurance in 2014 and what you can expect to pay (on average) in annual premium for that package of options:
Michigan — $2,550 – $2,560
West Virginia — $2,510 – $2,525
Georgia — $2,200 – $2,250
Washington, D.C. — $2,100 – $2,150
Rhode Island — $2,000 – $2,050
One reason why Michigan is the most expensive state in the country for car insurance (and routinely ranks in the top 5 each year) is that while it is a no fault state for car insurance laws and requirements, it allows for the awarding of lifetime medical payment benefits to victims of car accidents.
It also requires drivers to carry at least $1 million in personal property coverage, an option separate from the required property damage liability most drivers are familiar with. (This added coverage pays for damages drivers cause to other people's property, excluding other cars, in an accident.)
West Virginia and Rhode Island are new to the top 5 list this year. Georgia maintains its position as #3 while Washington, D.C. moved up from #5 in 2013 to #4 in 2014 and last year's #4 (Oklahoma) dropped all the way to #18 for 2014.
Best bargains in 2014
On the other end of the spectrum, here are the least expensive states for insuring the driver profile outlined above and the package of car insurance options detailed for this driver:
Ohio — $900 – $930
Maine — $950 – $975
New Hampshire — $975 – $1,000
Idaho — $1,000 – $1,050
Iowa — $1,050 – $1,075
One reason why Ohio became the least expensive state for car insurance in 2014 may be because it changed the minimum required levels of liability for licensed drivers. After almost 50 years, Ohio upped its required liability levels from 12.5/25/7.5 to 25/50/25 in 2014. Car insurance companies routinely reward drivers (and apparently states) when they put higher liability levels in place. For Ohio, this moved them from #48 in the nation for car insurance costs to #51 (best for value overall.)
The other states rounding out the most affordable list all tend to have more rural highways and neighborhoods. In these settings, there tend to be fewer serious claims and car theft rates tend to be lower. North Carolina fell out of the top 5 for value in 2014 and has been replaced by Idaho.
Where you live is just one factor that goes into how much you will be charged for car insurance. Knowing where you stand going in and knowing if you live in a costly or thrifty state when it comes to car insurance costs can help you next time you sit down to gather car insurance quotes and consider renewing or changing your coverage.
Jeffrey Davidson is a writer and former product development consultant with more than 25 years of experience working with insurance companies and financial institutions. He currently writes about car insurance and related services for Reply!. You can find his article on strategies for lowering car insurance costs.