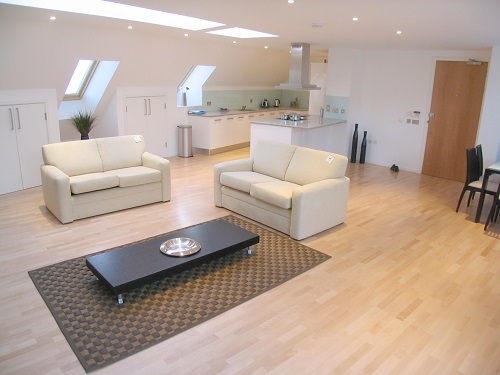 As a landlord, the decision-making process is an ongoing battle of balancing priorities. On the one hand, a landlord is keen to invest in long-lasting items which will appeal to all tastes. On the other they will be keen to make their property stand out to prospective tenants.
Decisions like these are hard enough, but when a landlord is furnishing a property to let, things can get even harder.
Here, we take a look at the kinds of furnishings landlords should be looking for and how they should judge such decisions in the future.
Know Your Market
The kind of furniture a property needs is ultimately dependent on the tenants. For this reason, it's essential that you give a little thought to your target market.
If, for example, you're looking to market your property towards the luxury student market then it pays to look for outstanding design rather than utilitarian bulk. Something which stands out and is comfortable, stylish and practical will appeal to this audience but you also need to consider durability and cost.
Damage to furniture is only usually payable by tenants if the damage has been caused by their negligence or misuse. Any damage caused by faults with the product or general wear and tear is a bit of a grey area where replacement costs are concerned so you should seek furniture which offers value for money and high durability.
Invest In Quality
It doesn't matter whether you're aiming for a luxury market or entry level tenants; the quality of furnishings is always a matter of huge importance. Not only will good quality fittings and furnishings impress potential tenants but they will last longer too.
The fewer things you need to replace between tenancies, the larger your profit margin will be at the end of each financial year. It may also mean you have a smoother rental process that doesn't require you to inspect or visit your property more often than you'd like.
Be Bold
Most people are keen on the idea of a property which stands out. While the smaller details will be left to the tenants themselves, a large part of a property's character will be up to the landlord when they are choosing the furnishings.
It can pay for landlords to put a little time into researching design ideas like these from the Daily Telegraph in order to wow those who are considering their property. The rental market can be competitive and it often takes a bold decision to urge prospective tenants to choose your property over your neighbour's so don't be afraid to make your mark!
Appliances
Not everyone thinks about appliances when they're kitting out a home to rent but this is something which is important to most tenants. A good quality set of appliances in the kitchen promise tenants a comfortable stay in your home so think about what you should include carefully.
If your tenants are also responsible for utility bills during their tenancy period then they are almost certain to want appliances which are energy efficient and environmentally friendly. Choosing these types of appliances is also good for your own carbon footprint and green credentials and as they're affordably priced on today's market, they shouldn't make too big a dent in your wallet.
Make It Look Lived In
There's a big difference between a property and a home and everybody is keener on the latter.
During the time when you show tenants around your property, it's important that you do all you can to make it look like a home rather than an empty shell of a property. Add decorations or ornaments to give your property that lived in feel – you don't have to leave these in the property once you've secured tenants if you don't want to.
Even though your tenants are sure to bring their own creature comforts when moving in, it's touches like these that make the perfect home easier to visualise. Giving your property a small injection of character in this way may make it a more tempting proposition for prospective tenants.
Kayleigh Hart is an interior decorator and property developer. As well as maintaining a number of blogs on home transformations, she also works with Vita Investment Property in the rentals market.