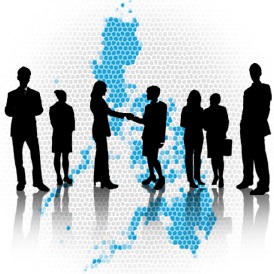 Traditional models of outsourcing are being revisited by solution providers this year due to increasing demand for value-added services and the evolving face of technology. Last year, we observed the rise of many technologies that influence business process outsourcing, including big data, cloud computing and mobility, but these trends will drive its evolution this year.
Outsourcing Strategies for Every Company
Domestic outsourcing is growing, and more and more businesses are starting to realize that outsourcing does not have to mean offshoring. This new understanding addresses one of the major reasons many corporations have been reluctant to outsource in the past, and executives are now considering outsourcing strategies that reflect other options, such as nearshore, nearsite and onsite outsourcing. With these available models, companies of all sizes are starting to realize that outsourcing of business practices is essential to stay profitable and competitive in 2014.
Contact Centers will Get Social
Customers like to engage with companies outside of the typical nine-to-five schedule. When brick-and-mortar businesses are closed for the day, what happens to customer relationships? Instead of "closing for business" at the end of each day, competitive business process outsourcers are delivering customer service 24 hours a day, 7 days a week, 365 days a year through social media channels like Twitter, Facebook and Google Plus. This keeps businesses virtually open no matter what the time, giving clients peace of mind long after 5pm.
The Growth of Mobile Apps for Business
This trend is going to explode in 2014. While only a small percentage of companies currently have mobile apps for processes like purchasing, logistics, sales support and supply chain management, the vast majority plan on developing apps for these functions in the next two years. Companies who have the ability to create their own apps will have a strong competitive advantage over those who must resort to settling for one-size-fits all products.
Customer Contact Centers Become More Sophisticated
This year, we expect to see major growth in "human-powered" customer service. After clients have gone through every self-service option, such as perusing a website's FAQ or interacting with web-based CSR robots, the client will speak to a real-life, human agent trained to provide solutions to complex problems using multiple channels of communications, including email, web chats, the telephone, and even through social media sites.
Customer contact centers may also collect more raw data and analyze it, becoming more strategic partners with their clients and enabling them to drastically improve resolution rates and enhance the center's many processes.
This is part of a larger trend of outsourced customer contact centers providing more value than ever before to clients. Outsourcing relationships may start with the resolution of simple issues, but the complexity of the services delivered will grow as trust develops between the client and the outsourcer. As the outsourcer gains more and more knowledge of the services and products being offered, they will grow into trusted company experts that provide untold value to customers.
There are a variety of call center services that can be outsourced in a way that provides real value to your business, and you should certainly take a look to find the right ones for you.
Author Bio: I am Gere Jordan, the Business Development Associate at Continental Message Solution, an award-winning call center and live answering service. I blog about a variety of topics including Small Business, Lead Generation and Online Marketing, I would love to connect with you on Google+ or LinkedIn.