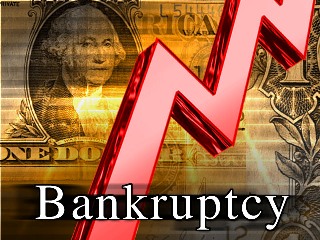 Perhaps you have run across the term e-bankruptcy. What exactly is it? It refers to filing bankruptcy documents electronically online. With the advent of the internet and a desire on the part of many countries to reduce paper consumption and simplify records management, filing forms electronically has become a very attractive solution.
In the US you can file and see updated court dockets and documents. Is the service available in every country? No. You need to check locally to see if your country allows the filing of bankruptcy documents electronically. It is important to remember you still need to know and understand the bankruptcy process and how it affects your situation. It is also wise to hire a bankruptcy lawyer or work through a local professional bankruptcy organization to ensure you have all the information you need before deciding to file for bankruptcy.
How Trustworthy Is Online Information and Advice?
Professional organizations offering information and resources are generally highly dependable. The companies offering online resources and information about bankruptcy are usually law firms. Before you take the resources and information as fact you should always research each law firm like you would any person. Check with the local professional law organization in your country for information about the law office, check with your local Better Business Bureau and your local Chamber of Commerce.
Ask others who have used their services if they were provided the correct information and how well they handled the bankruptcy. It is always wise to do your due diligence before choosing who you trust or who you want to work with.
How to Locate Resources Online
Finding the resources you need about bankruptcy can be frustrating. Here are a few tips for how to search online to find the resources you need.
One way to narrow your search is to use a specific search term such as "New Zealand Bankruptcy laws." The important factor here is to include your country or your state so that you limit your returns to the most closely related sites and articles regarding bankruptcy in the country where you reside. Bankruptcy rules and processes vary from place to place, so you need location specific information.
Another way to search is to search the topic you want. For example, "What is the process to apply for bankruptcy in Australia?" Here again, the search criteria is both location and topic specific. If specific searches are not coming up with your desired results, you can try searching various local law office sites or do a general search on the topic. Be aware however, that a general search may provide inaccurate information not applicable to where you reside.
What Types of Information and Resources Can I find Online
There is a broad range of information and resources you can find online. You can check bookstores and Amazon for books about bankruptcy, you can visit law office websites to locate Question and Answer documents, process documentation, personal and business bankruptcy procedures, penalties, costs and more. Many sites also provide different forms you will need to begin the bankruptcy process.
US Bankruptcy Organizations
For those contemplating bankruptcy in the United States there are many links to professional Organizations that offer online websites and a plentiful library of resources as well as personnel to help you understand the intricacies of both personal and business bankruptcy.
The following is a partial listing of important links that offer a wealth of good, solid information:
•              ABI Consumer Bankruptcy Center
•              American Bankruptcy Institute
•              Commercial Law League of America
•              National Association of Bankruptcy Trustees
•              National Association of Chapter Thirteen Trustees
•              NACBA (National Association of Consumer Bankruptcy Attorneys)
•              U.S. Trustee Program (Department of Justice)
Bankruptcy Kits for Case Preparation
Another type of resource available online are software programs that help you prepare your bankruptcy case. The software helps you get your financial information together, and file forms for different chapter bankruptcies. These are basically end to end solutions that walk you through all the steps and forms in a bankruptcy.
Bankruptcy Guides
Many countries offer a guide to bankruptcy that outlines the process for declaring bankruptcy in that country. These guides are very informative and an excellent first resource to evaluate your own situation and to determine if bankruptcy is right for you or your company.
Although there are many resources and tools available online when you are considering bankruptcy there is nothing that takes the place of good legal counsel. Your situation may be unique or unusual. There are times when a lawyer's expertise and experience can save a lot of heartache and hassle. Online resources play an important role in helping people to understand the process, but online resources are no substitute for legal representation to achieve the best outcome.
The article is written by a creative writer, Scott Haris, who has researched a lot for writing on this topic. He tries to describe the resources of online bankruptcy and possible advice for that. He took some important information about it from ebankruptcy, and wants to show his heartiest gratitude toward them.