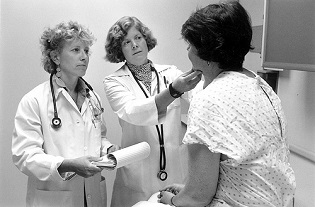 One of the most common causes of unpaid and unmanaged medical bills is confusion of a policyholder when it comes to knowing whether a procedure or doctor is covered by their health insurance policy. Even if a person visits a doctor that they have visited before or who is in their network, it is possible to incur costs that are very expensive and difficult to pay.
It is important to understand that it is the responsibility of a patient to know the terms and limitations of their own policy. Failure to do so will result in financial problems and bills that cannot be reversed once they are incurred. Make sure you know the limitations of your policy before you receive a service or go to a physician who is not covered. Here's how.
Make Sure You Have Received a Referral if Necessary
Many plans require that you receive a referral from your primary care physician (PCP) before visiting a specialist. Even if the specialist you are visiting is within your insurance network, your bill could be denied by your insurance company if you have not received a referral prior to visiting them. Make sure you know whether a referral is required, and obtain one before visiting any kind of a specialist or physician other than your primary care physician.
Know Whether You Require a Second Surgical Opinion
If you are anticipating a surgery that is non-emergency, your insurance company may require that you receive a second opinion before approving the surgery. Generally, your insurance company will tell you which surgeon you should go to in order to receive this opinion, and it will be a provider who does not stand to make any money by operating on you.
Understand When You Must Receive Pre-Authorization
Just because a procedure or service is covered by your policy does not mean you can get the procedure without consulting with your insurance company. Frequently, insurance companies require that a procedure be pre-authorized in order for them to make a payment on the service.
This generally means that the doctor who will be performing the procedure on you will have to contact your insurance company and explain things like your medical history and the necessity of the procedure. If you and your doctor decide that a procedure is necessary, immediately contact your insurance company and inquire as to whether pre-authorization is necessary.
Read and Understand Your Explanation of Benefits
The best protection you have against unexpected medical benefits is education. Understanding your policy and what is covered by it puts you in a position of informed control and allows you to make smart choices about your health care.
When you signed up for your policy, your insurance company should have sent you an explanation of benefits, detailing all of the services and procedures covered by your plan. Read it thoroughly and contact your insurance company if you have any questions about what is covered by your policy. When in doubt, always ask questions before undergoing any type of treatment.
Kenneth Gray is has spent years helping individuals and treatment centers with their medical bills through his company A-Fordable Billing Solution.