While many take photography as a very serious visual art, there are many people who believe that it can be quite comical, too. The Internet abounds with online photo editors allowing us to take pictures and enhance them in a speedy and hassle-free manner.
These editors mainly target people who are bored with dull photographs that millions share every day: standard vacation pics, concerts, parties and self-portraits. Want to make your friends and family laugh hysterically? Check out a couple of the most popular online photo editing programs, you'll love them!
Webcamio
Webcamio offers a wealth of beautiful and funny effects and filters to help you create your masterpiece. This website connects to your web camera (after your consent, of course) and lets you make instant photos. You can choose between 100+ web cam effects to state your uniqueness: distorting mirrors, various frames and even collages.
Once you have finished your photo, you can either share it via one of the popular social networks or download it to your computer. Webcamio doesn't require registration – just click on the 'Get Started' button and follow directions. This website doesn't store your photographs on its servers and never transfers them out of your PC (unless you choose to share photos personally via Twitter or Facebook, for example). The service is free and ridiculously easy-to-use. Highly recommended!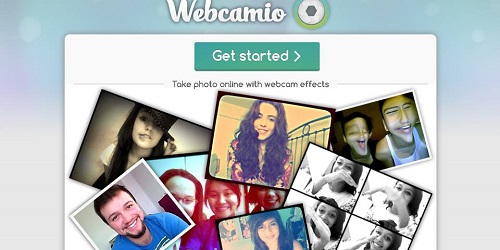 Pixect
Pixect is another popular website for making funny and absurd photographs. Similar to Webcamio, it works as an online photo booth – all you need is a web cam, Internet connection and some inspiration. In addition to numerous funny effects and frames, Pixect also lets adjust picture brightness, hue, saturation and contrast.

Funnynow
While Pixect and Webcamio use your web camera to take snapshots, Funnywow photo editor works with ready photographs. For instance, you want to make a surprise for a friend's B-day. Just go to the website, pick an effect (there are hundreds of those), upload a picture with your friend, adjust it and download it to your computer.
On Funnynow you can apply all sorts of effects – from black and white filtering to adding unusual backgrounds. You can place your friend next to a famous celebrity, if you choose so. If your friend has a sense of humor, he or she will be laughing in no time! Their collection of effects and backgrounds is updated weekly. You may also suggest your own idea using a feedback form.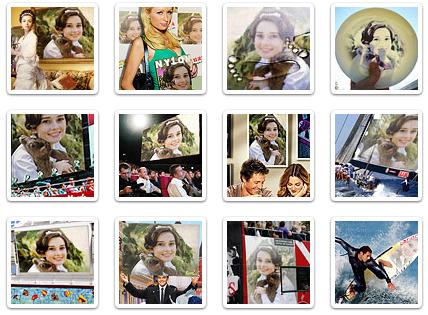 It goes without saying that having professional photographs never hurts. Wedding, anniversary pictures should be of high quality to preserve best moments of your life. But when it comes to casual pics like snapshots with pets, self-portraits, parties and concerts – nothing shall limit your imagination :)!
Your photos don't have to be boring. Check out one of the aforementioned websites to see how easy and fun creating unique, funny images can be. These websites will keep you entertained for hours. Remember to add your favorite photo editing site to bookmarks and share them with your friends!
Robert Simons is a tech addict who's always happy to share his personal experience with others. He publishes his independent software review on http://yourtechlib.com/.