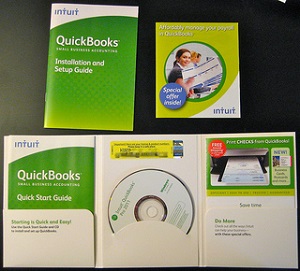 QuickBooks 2014 has triggered a new dawn in the world of business & accounting. Every year a new version is released but Intuit has forged something very special this time around. The new QB is laden with new features with reference to all working aspects of the software.
Now, before you decide to upgrade (or maybe try other possibilities) and take the plunge, it would suit you best if you're well informed. As they say, never enter a battle unprepared!
Latest Features Exclusive to QuickBooks Enterprise 2014:
Enhanced Pricing Regime – This is one of the most prominent new-coming features in this latest QB edition because of its inherent caliber to simplify the complexities of the tedious pricing structures and frameworks.
Upgraded Inventory Center – It now has the "Edit Inventory Item" option in addition to displaying maximum stock levels.
Margin percentage has been integrated with the "Markup" option.
Manufacturers can now breathe a sigh of relief as nested assemblies can now be created.
Multiple job costing reports like "Committed Costs by Job" & "Job Work in Progress Summary" have been added.
The "Add/Edit Multiple Items" feature now comes with an "Inventory Assembly" option as well.
Bills, checks & transactions have been upgraded with the "Sales Reps" & "Custom Fields" options.
New-coming Features Common to Both Enterprise Accountant & QuickBooks Accountant versions:
The "Reclassify Transaction Feature" now comes with the "Reclassify Source of Transaction" feature.
The advent of Client Collaborator – This was one of the most highly anticipated features in the latest QuickBooks family. It is an in-bound-out-bound [2 way] messaging tool which allows clients to receive real-time answers instantaneously.
Features Common to All Windows Versions of QuickBooks [Premier, Pro, Enterprise & Accountant]:
The highly awaited "Income Tracker" – It has now rendered the "Collection center" as obsolete for a variety of reasons. It caters to your monetary needs in the most uncompromising way possible by giving you access to an easy-to-use centralized dashboard.
The Improvisation of Bank Feeds – This is one of the most potent additions in the QuickBooks repertoire. This has changed the way online banking is done by bringing forth a myriad of utilities [Entering class within the same transaction line, renaming rules, etc.]
Interface has now become much more user-friendly and visually attractive with the added help of color customizations.
"Auto Suggestions" has been include in the Search bar.
"View Balances" tab is now subject to customization.
In the already existing "Add/Edit Multiple List" feature, a "Find" option has been added.
The added feature of contextual reports-It doesn't necessarily guarantee an improved performance per se, but it enables quicker access and a user-friendly interface.
Revamped E-mail features – Additional formatting options, sending payment receipts to respective clientele & upgraded attachments are just some of the vastly improved features in the mail category.
Quicker Data entry can now be achieved as one can copy & paste lines in an invoice, transaction bill or sales report.
Payroll Center has been significantly improved with respect to the previous QuickBooks versions..
Tracking of bounced checks and due customer payments can now be accomplished with seamless ease thanks to the new "Bounced Check" feature.
Sales Reps can now be assigned to jobs as well in addition to customers.
Filter reports with the reference to the "Job Status".
Conclusion:
So now that you completely know what every individual version has to offer, without further ado, you can partner yourself up with the most appropriate QuickBooks edition.
Fatima Haley, is a technology and gadget aficionado and an efficient writer. Other than working at QuickBooksCloudHosting DotNet she actively engages in forum discussions, writing blogs, guest posts and articles on topics like cutting-edge technologies [Android, Big Data, VoIP & PBX to name a few], latest mobile-apps, cloud hosting services such as QuickBooks hosting, etc.