People these days have a lot of things that keep them busy like work and family obligations that they can't find time to make it to the gym on a regular basis, a lot of those people also tend to eat fast food or order take out instead of cooking healthy meals.
The good news for those people is that there are apps that can help get them in shape and live a healthier lifestyle at home or at work. For iPhone users, these are 5 apps you can download to help you watch your health.
Gym Pact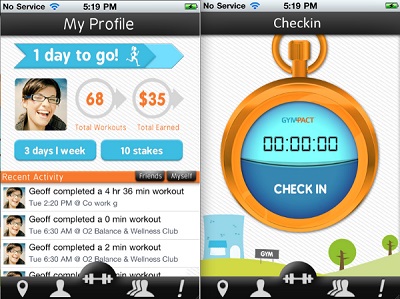 This is one of the best apps on the market, especially for those who lack the motivation to work out and eat healthy. It basically makes people put their money where their mouth is. We all know people who always make a resolution to start going to the gym or to start eating healthy regularly, with Gym Pact, they enter a pact with like minded individuals, and set weekly goals that state how many times they will exercise during the week, or how much healthy food they will consume.
They then set a price that they will pay other members if they fail to meet their goals. Failure to meet goals results in losing money, and the achievement of their goals means they get paid by other members who failed to reach theirs.
Fooducate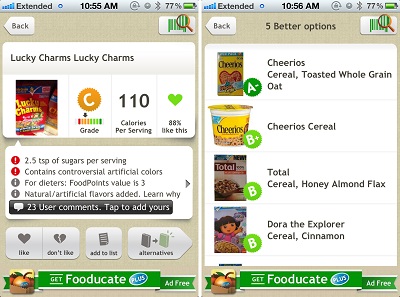 This app helps people who are trying to eat healthy read food labels and give them the information they need instead of having to go through all the details yourself. All you have to do is scan the label, and the app will list all the positives and negatives, it will also grade the items in terms of healthiness, and recommend healthier alternatives if there are any available.
Foodily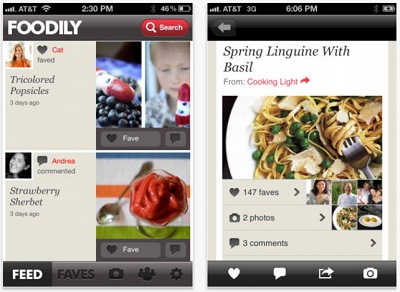 This is another cool app for people who are trying to eat healthy, it provides healthy recipes from some of the top chefs in the world, and you can also search for recipes by ingredients. You can save the recipes you like, and even share them with your friends and family through social media networks like Facebook.
Cardiio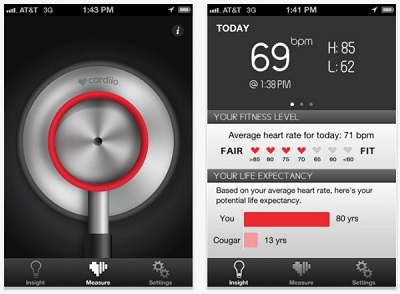 This app allows users to keep track of their heart rate at anytime during their day, you can use it before you workout, during your workout, and after, without having to spend money on a heart rate monitor you have to strap to your chest. All you have to do to find out your heart rate is to look into the front camera of your iPhone. You can track your heart rate over a week or months to see if there are any irregularities, and if you are interested, the app can give you an estimate of your life expectancy.
Calm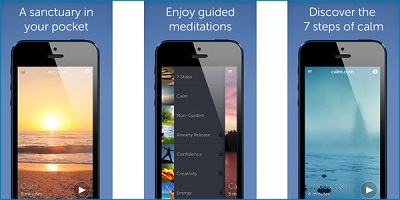 This app is designed to help people reduce the stress they are experiencing, it has seven steps that are designed to give people the tools they need to be calmer, and it also has 10 calming nature screens people can use as a background on their iPhone. The relaxation sessions allow people to reduce their stress by being able to calm down at anytime during the day.
Josh Davis is a certified nutritionist and personal trainer who has been working in the health industry for over 7 years. He is a part-time contributor for JackedGorilla.com, a website that contains a lot of fitness information.