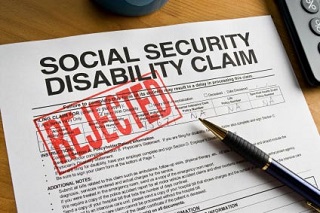 Millions of Americans are disabled, and should turn to disability insurance lawyers when their claims have been denied. They have become too sick to work, or have had a bad accident happen. When a person is disabled, and no longer able to perform the functions that once they were able to do, it's crucial that they find a lawyer who best will be able to help them.
Some serious disabilities that affect a person's ability to work are:
Multiple Sclerosis
Parkinson's Disease
HIV
Fibromyalgia
A person's disability not only affects them, but everyone close to them, including their spouse, children, and relatives.
Find A Lawyer Who Knows ERISA
ERISA refers to Employee Retirement Income Security Act and was enacted to protect the rights of employees. Insurance companies who don't want to pay long-term or short-term claims of disability can cause an extreme amount of stress. The process of filing a claim contains complex language and procedures that require an expert to navigate. Make sure that the lawyer you choose to work with knows ERISA inside and out, so they can best help you with your claims.
Conflict Of Interest
Unfortunately, for insurance companies, the less long-term disability claims that get approved, the better they are off financially. So it's crucial that people who suffer from disabilities find the right legal advocate, so that they can receive fair compensation. The process of settling a claim for disability insurance can be confusing, and a disability insurance lawyer is needed to protect the best interests of the client.
A Disability Lawyer Can Help With Delayed Payments
A disability insurance lawyer is also sometimes needed if the insurance company is delaying payments. When someone is disabled and unable to work, they cannot afford to wait more than ninety days for their insurance claim. Since an individual has dutifully paid the insurance premiums they rightfully expect that they should receive the fair compensation.
If ninety days have passed, and the insurance company says that the claim is still being evaluated, this is when a lawyer must be brought in to expedite the process. Insurance companies, when faced with an expert on the matter, will be more liable to act to protect themselves from possible legal action.
What To Do If A Claim Has Been Denied
Even if your claim has initially been denied, you have 180 days to file an appeal. Claims can be denied for various reasons, from not providing sufficient documentation to problems with the insurance plan. But if a claim has been denied, that doesn't mean it can't be appealed.
If a disability insurance lawyer wasn't used in the initial claim, their services may make the difference when filing an appeal. This is a crucial time to make sure that you know what your legal rights are, and how to make sure that they are respected during this process.
Sometimes filing for a disability insurance claim can be a long and taxing process. To expedite the process, a disability insurance lawyer can prove to be invaluable. They can provide a combination of legal and medical knowledge that will force the insurance companies to act faster on a disability claim.
Jeffrey R. Lamb, an Associate Lawyer at Martin Stanley Law. Mr. Lamb has a focus on disability insurance claims and is a devoted husband to his wife and father to his children.