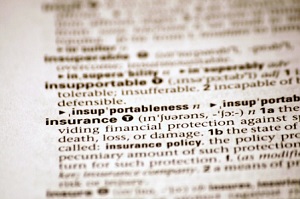 Having your driver's license suspended isn't something that anyone wants to deal with, but that often becomes the reality once a motorist has acquired certain infractions on their record. If you've waited out the length of your suspension and are now eligible to receive your driving privileges back but don't exactly know how to start the procedure, don't panic just yet.
Things aren't as complicated as they may seem. It's likely you've heard somewhere along the line that you'll need SR-22 insurance to reinstate your license, but what does that mean? Read through the following information to find out everything you need to know.
Who Needs SR-22 Insurance?
Under California law, a court or the DMV may order a driver whose license has been suspended to obtain SR-22 insurance in order to regain their driving privileges. The most common situations that lead to a suspension and subsequent need for an SR-22 are being cited for a DUI or reckless driving, accumulating several violation points on a driving record, getting caught driving without insurance and not paying court-mandated child support. If you are unsure whether or not you fall into this category, it's best to check with the California DMV.
What is an SR-22?
SR-22 is often referred to as insurance, however, it is not an actual policy but rather the form that is required as proof once you have purchased the appropriate amount of liability coverage from a certified insurance provider. California requires a minimum amount of coverage to legally operate a vehicle. An SR-22 document shows the DMV you have taken the necessary actions to achieve financial responsibility.
Where Can You Get SR-22 Insurance?
SR-22 insurance comes from insurance companies that are willing and able to provide high risk drivers (which is how you'll be classified after a suspension) with policies that fulfill this requirement. Not all agencies are capable of offering suitable coverage for circumstances that are deemed high risk, or even want to deal with these motorists, so it's important to confirm their state qualifications before signing up with a provider.
Why Should You Compare SR-22 Policies?
It's inevitable that once you are considered a high risk driver your insurance premiums are going to increase. However, that doesn't mean you're doomed to take the first thing that's offered. Just as you would with a standard insurance policy, you should shop around to get a good idea of all your options and to obtain the best quotes, which doesn't always mean the cheapest. Take into account a company's service and dependability as well.
How Do You File an SR-22 Form?
SR-22 filings are submitted to the DMV for you by your insurance provider. You must fill out the form with your personal and policy information, which will be accompanied by a certification from your provider that you have met the minimum coverage requirements. Become familiar with any deadlines that may apply to your SR-22 filing. You will also need to pay the fees for filing, which can differ from insurance company to insurance company.
When Can You Drive Without SR-22 Insurance Again?
This is a detail that is contingent on the state you live in and sometimes the specific case, but generally in California, you must continue to carry SR-22 insurance for three years. If there are any lapses or cancellations within the timeframe that you are still under obligation to have this insurance in effect, your provider will inform the DMV and you will be subject to another license suspension.
Whether you are currently in need of SR-22 insurance or are just brushing up on the laws of the land just in case, you should now have a clear understanding of the necessary steps to take when looking to reinstate your driver's license.
By Tiffany Olson
Tiffany Olson is a California native who has first hand experience when it comes to SR-22 insurance. Her own experience taught her a lot and she enjoys sharing what she's learned with others. Some of her hobbies include cooking, making art, and traveling.