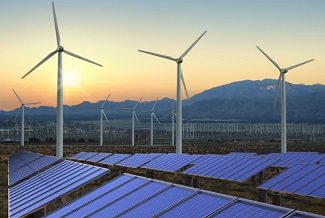 We've all seen the TV ads showing how honest and transparent our gas and electricity companies are with their pricing and service. But is this really the case or are you being ripped off and duped without realising? Are there clauses in the small print that could save you money?
Here are ten ways you could save money, make money and avoid those hidden charges.
1) Receive compensation for no shows
Sometimes energy companies need to make home visits to read a metre or carry out work. Did you know that you are entitled to a two hour appointment slot? Did you also know that if they fail to attend that appointment that you are entitled to claim up to £44 in compensation?
2) Understanding backdate limits
Energy companies do make mistakes and this might mean that your bill needs to be recalculated. Many people don't realise, but there is a limit to how much your provider can ask you to pay. If your energy provider has underestimated your energy usage they cannot ask you to pay for energy you used over 12 months ago. You can avoid backdated costs by providing your energy company with regular metre readings.
3) Rising energy costs? Know your rights
Energy prices are continuously increasing, but suppliers need to make sure they give you 30 days' notice before charging you more.
4) Compensation for power cuts
When the lights go off, it could mean you are better off, money wise that is. If your power is off for more than 18 hours you are entitled to claim £54 and then an additional £27 thereafter for every 12 hours the power is off.
5) Apply for specialist help
If you are a pensioner, chronically ill or registered as disabled, you can ask for help with metre readings and to receive your bills in Braille or larger print.
6) Understand the switching schedule
If you are thinking of switching your energy supplier, it's handy to know that the whole process should not take longer than five weeks from the moment you make your request to the moment the switch takes place. You also have a two week cooling off period should you change your mind.
7) Compensation for dishonest switching
Many people in the UK have had their energy supply switched without their express permission. If this happens to you or you fall victim to a misleading sales pitch, you could be entitled to £250 in compensation.
8) Don't struggle with energy debt – help is available
Don't panic if you get into debt with your energy supply. They have a duty to help and must agree a repayment schedule that you can afford. Many suppliers such as NPower, EDF and British Gas have set up trust funds that assist customers in catching up with their payments and settling their debts.
9) Consider free loft insulation
The Energy Saving Trust estimates that loft insulation could save you around £120 on your annual heating bills. This is a relatively cheap home improvement to make and there are many companies offering free loft insulation to those on low income.
10) Don't forget the cooling off period
Don't worry if you ask to switch suppliers and then find a better deal a week later. You are entitled to a 14 day cooling off period no matter which supplier you switch with and must not be charged any fees for changing your mind.
Dominic Tarr blogs about human and consumer rights between freelance journalism jobs in the Middle East.