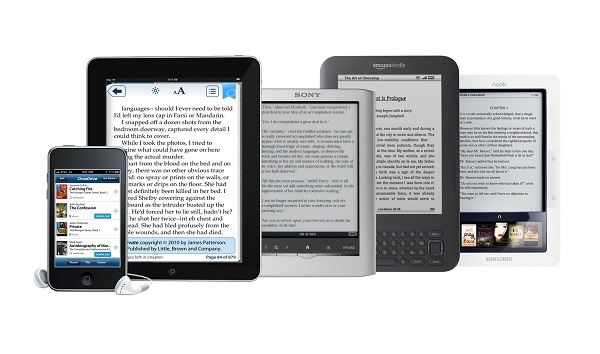 It will take time before the hardcover and paper is erased out of people's mind, but that might not be very long. Ereaders and Tablets are slowly becoming the most prolific, affordable and fast way to access top reads on the web. There are many stories for the Ereader or Tablet, ranging from the top novel turned into a film too gripping stories full of mystery, drama and intrigue.
Bob Lee Swagger I, Sniper
Famous radicals were gunned down in the 60s by a sniper using a long range weapon and Carl Hitchcock, a Marine war hero and splendid marksman is said to be the shooter. Soon, Carl commits suicide and Nick Memphis, an FBI agent is on the case. The evidence against Carl is perfect, from the motive, ballistics, timeline, opportunity to means. But it is too perfect. Nick calls a friend, Bob Lee Swagger, a retired Marine sniper. Swagger unveils a lot of anomalies and a sophisticated conspiracy is unraveled. Nick's investigations inflame the media and soon everyone wants his ouster as Bob goes after more clues and armed men are sent to take him out but in hunting Swagger, they become the hunted.
Divergent By Veronica Roth
Veronica Roth debuts in the literary scene with her first book and a first in a series known as Divergent. It is a dystopian thriller full of heart rending betrayal, electrifying decisions, unexpected romance and stunning consequences.
The Goldfinch Donna Tartt 
This is a haunted odyssey skillfully written unraveling in modern day America. It is a drama of riveting acuity and enthralling force. The narrative is not just powerful but full of shocking energy with vivid characters, breathtaking suspense and mesmerizing language, exploring the world of art, identity and love and the ruthless hand that is fate.
Lone Survivor: The Eyewitness Account Of Operation Redwing And The Lost Heroes Of SEAL Team 10 By Marcus Luttrell And Patrick Robinson
Already hitting the big screen as one of the best movies of 2014, Lone Survivor is a true story that makes fiction look bad. The reader is taken into the brutal training that makes America's Navy Seals and rites involved before being driven to a monstrous battle in the hills of Afghanistan in a failed mission and only one survivor out of a whole team. There is a lot of patriotism involved, honor and courage as a powerful narrative on modern warfare untangles before the eyes of the reader while paying tribute to the heroes of that fateful 2005 mission.
Sycamore Row By John Grisham
John Grisham is an author loved by many and in the Sycamore Row he has returned to the compelling characters and setting that gave him fame as a storyteller above his peers. Racial slurs and buried social issues are reawakened as Grisham masters another legal thriller testifying why the legal drama is his domain, a quarter century later after the success of his book, A Time to Kill.
The Book Thief By Markus Zusak
Nazi Germany in 1939 changed into something else in the coming years. This Ereader and Tablet reader's favorite depicts the ability of the written word to feed the human soul. Now a film released on November 15, 2013, it is the story of Liesel Meminger in Munich and her love for books she is always stealing and her struggle to survive. Liesel learns to read from her foster father, an accordion player. She shares every book stolen with neighbors during the heavy bombing raids taking place and the Jewish man hiding in her basement.
This article is written by Sam, who is an avid book reader and loves to review books of all genres. He occasionally logs on to abcbooks.ie website to buy books.