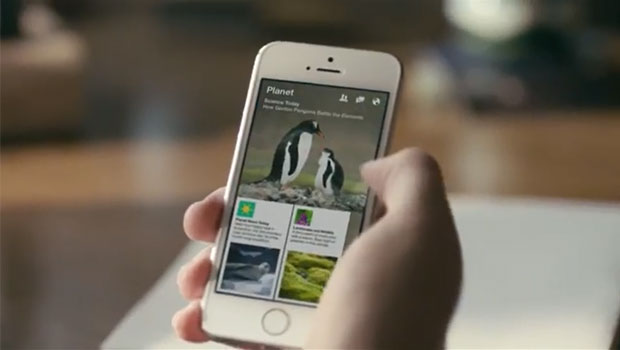 Paper is not a replacement for Facebook but even with that, it is obvious that this new application will lead to major changes in the way users interact with Facebook. Being a standalone app, Paper may probably keep iPhone users from ever using their regular Facebook apps again. Even though the new app doesn't have all the features available on Facebook's main app, it offers just about everything users need.
Paper, which was created by a 15-member team and launched a day ahead of Facebook's birthday, is the first app to be released from Facebook creative labs. The standard Facebook app is known to have many options and features that a majority of people don't use, and Paper has been ultimately designed to make things simpler by reducing cramming on the main app. Considering the many users that Facebook has, the design team couldn't risk making adjustments to the core app since this would have disrupted the activities of millions of users.
Reading and Navigating Paper
The new app gives restructured news feed interface where videos and photos are displayed on the top half of the screen while link stories and updates occupy the bottom half. When you tap on any story while using this app, it zooms and occupies the whole screen as the videos auto play. One of the even more interesting things about Paper is the fact that it allows you to add sections on sports, business, world news, food and photography, with each section combining stories selected by human editors.
To navigate Paper, you have to first learn the gestures that will help you get around, though, if you get stuck, the app will remind you. Also, while the standard app only gives you the opportunity to see friends' posts or those from pages you like, Paper is structured like a traditional newspaper in that you are presented with all the articles that are expected to interest to you, but this time on mobile. So, with a fibre optic internet connection, you can access different stories and even share your own. Before you share, you can preview your story to see how other users will view it, meaning you can tell exactly what will be featured or cut off.
To get the information you want, you don't have to locate pages to subscribe to because the app delivers that information and whenever you want to go through a full story, the app directs you to the source. Even though Paper is just a different way of using Facebook, it is being promoted by Facebook as an individual way of publishing and viewing exciting content. For the moment, Paper won't feature any adverts but with time Facebook intends to find a way to naturally integrate these.
Will Paper Succeed?
Given the similarities between Paper and applications such as Pulse, Prismatic and Flipboard, the new app clearly poses a huge threat. Then again, Facebook's Poke and Camera which were released earlier did not do as well and this means there's no certainty with Paper either .The best everyone can do therefore, is to wait and see how things turn out.
Jenny is a keen blogger who focusses on tech and travel. Join her at her blog to learn some more interesting facts.