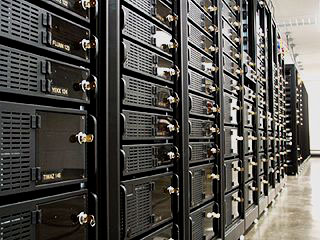 If you work in the technology field, chances are pretty good you've heard the term "co-location hosting" before. However, if you've heard the term but don't really know what it means, you might feel as though you're missing out on something important, and keeping your business from being as successful as it can be.
Fortunately, once you've gained a little bit of knowledge on the subject, you'll find that the concept of co-location hosting doesn't have to intimidating. In fact, the decision of whether or not your business would benefit from pursuing co-location hosting can actually be quite simple once you know the pros and cons that are involved.
What does "co-location hosting" really mean?
"Co-location hosting" simply refers to any data center environment where servers from multiple organizations are located in a common facility managed by a third party.
Unlike in a managed server environment, servers in co-located data centers are managed by the company that owns them, rather than the third-party facility manager. In co-located data centers, the third party only provides the physical housing and network infrastructure for the data center, giving the customers control over their own hardware.
Who would be a good candidate to use co-location hosting?
Co-location hosting is most often beneficial to organizations that lack the resources needed to build and maintain their own on-site data center, but still want to keep some level of control over their servers.
Some businesses find the one-size-fits-all approach offered by many managed server providers constricting; these organizations would be good candidates for co-location hosting, because it would allow them to have the benefits of an off-site data center, while also being able to select and manage their own hardware environments.
What are some of the benefits of co-location hosting?
Economy of scale
Organizations that lack the resources to build their own data center can take advantage of the economy of scale offered by co-location hosting. By sharing the costs of the data center with multiple organizations, each individual organization gets access to a state-of-the-art data center, without having to pay massive amounts of their own money just to get the center up and running.
Low risk of network outages
With redundant systems and 24/7 on-site monitoring, co-located data centers are frequently able to provide network uptime rates that are extremely high, in some cases as high as 99.999 percent. In the rare cases that the network does go down, co-location customers are typically able to use virtualization technologies that provide recent system snapshots in order to help them recover.
What are some of the drawbacks of co-location hosting?
Relatively high up-front costs
Co-location may be more affordable than building an on-site data center, but that doesn't mean there aren't costs involved. Organizations are required to provide their own hardware, which is a plus for some organizations, but an unnecessary expense for others.
Higher level of management responsibility
Co-location also requires organizations to manage their own hardware. Once again, this is a good thing for some organizations, but others may prefer the hands-off approach offered by a managed server provider.
Source
http://www.colocationamerica.com/blog/what-are-pros-cons-colocation-hosting.htm
+Katrina Matthews is a product specialist and blogger for RackSolutions, manufacturer of custom racking solutions for businesses! She likes giving data center advice and IT tips on our blog.