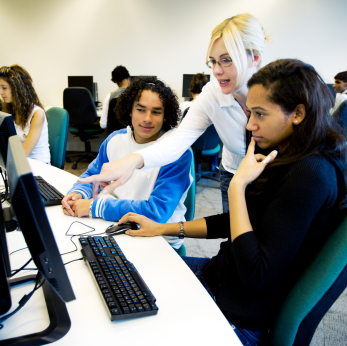 High school students have several essential skills that they must acquire before transitioning to college, and most of these skills are computer-related. Computers have become a fundamental requirement to day to day living not only in the office but institutions of higher learning as well colleges.
Students will be required to accomplish certain tasks and assessments using basic computer applications, conduct research and even take part in online courses and those without basic knowledge in computers may find it difficult to study.
Some of the most essential computer skills to master before college include:
1. Word Processing
By the time of joining college, each student should be able to produce error free documents using basic word processors such as Microsoft Word. This includes mastering some of the basic tools within the word processors such as the spelling and grammar checking tool which helps clear errors from documents. This, to some extent may also include knowledge of writing term papers, which are a part of college life. For example the teacher may require students to complete an assignment using tables or graphs instead of using plain text.
2. Internet Access
Students may need to connect with each other and the college through the college website or social media sites. Internet access makes it easier for students register for certain courses without having to queue for long at the campus registration desk. Social media sites like Twitter and Facebook have become popular in most colleges and officials can also use them to convey important news and events to students and each of them should know how to create profiles, add photos and make connections.
Online classes have also become popular with time and this includes classes which combine both face to face lectures with online components. A student may be required to access essential course material such as the syllabus to be covered and reading assignments from the internet and therefore it is important to master how to access these sites so as not to miss out on important information and opportunities.
3. Touch Typing
Touch typing is one of the most important skills to master before college because it is the foundation for all computer learning since nothing can be completed without typing. Touch typing also impacts greatly the student's word processing skills and saves time since the more typing is done, the typing speed improves significantly thus making the student more productive. There are several touch typing lessons at Ratatype that students can use to learn the skill even without being taught in class.
4. Email Communication
Students must be able to create and access email accounts, read and reply or forward emails to other recipients and even delete unwanted messages. They should also be able to open a new page and write an email, spell check and send to another person and even download and save attachments, or upload files to an email composition. Many colleges also offer tutorial services to students via email as well as online via the institution's website. Students may also be required to submit their assignments as email attachments to their teachers instead of hard copy material.
5. Presentation
Although not all courses in college require creating presentations, not all projects are submitted as documents and students may be required to present in front of the class or panel and therefore knowing how to create a presentation may help a great deal.
6. Research
Students must be able to use search engines like Google or Bing to search relevant content on the internet, know how to return to the previous page, save favorite websites. They must also be able to narrow their search by making it keyword-specific and some of the skills that they should be able to demonstrate include:
Access and use of resources on the internet using a web browser
Typing website urls in the browser's address bar to access specific sites
Perform keyword search for specific functions
Download relevant content from the internet and save to the computer including images
Save web pages
7. Basic Troubleshooting
Just like any other machine, computers need maintenance from time to time and students may need to understand how to keep the computer running and troubleshooting minor problems, for instance checking power settings whenever a computer does not power on, or scanning documents for viruses.
Adam Fort is an education advisor and touch typing enthusiast. His goal is to share knowledge about 21th century skills among kids and teachers.