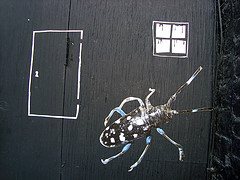 Cleanliness is an integral aspect for anyone who seeks to improve their home environment and ultimately their image and comfort in general. In a bid to ensure a perfect home environment, one has to sometimes deal with vermin invasion.
Getting rid of rats, bedbugs, fleas and cockroaches can at times demand sustained efforts. In such cases, it may be necessary to employ the use of vermin control professionals. It is vital that one acquires an effective vermin exterminator.
There are a number of vermin control experts who can be contracted to help deal with pests in the home environment. In hiring such services, a home owner may be guided by the following:
Licensing
The company, whose services one considers hiring should be licensed to operate in the area by the relevant authorities. This will be an assurance of quality and reliable services to be provided by the vermin control company.
Asking friends, relatives and colleagues
These people may have hired the services of a similar company before and ended up either satisfied or disappointed with the same. This will help one in narrowing down to a list of fewer companies to choose from. This will also, to some extent, speak on the track record of a company.
Professional memberships
Companies that are members of known professional bodies send a message of commitment to adhere to the highest quality of service delivery. Such companies will, similarly, be abreast of any new developments on methods used in vermin control.
Strike a deal with the professionals
A company that agrees to discuss the client's problems, how to deal with them and the measures to be taken to help avoid future vermin invasion, is likely to provide satisfactory services. In this light, any prospective client should take time to discuss with a vermin control company. This will create an understanding for both parties.
Compensation in case of losses, injuries and pollution
Professional vermin control companies should provide information on whether they provide restitution to the home owner in case one of their employees causes damages or loss of property in the home. There should also be clear guidelines on what happens in the event that the employees suffer injuries while working.
Lastly, a good and reliable company should have insurance, in case the pest removal methods they use lead to pollution of the home environment.
It is extremely crucial that in contracting these cleaning services, one inquires on the possibilities of the minimized use of toxic exterminators. If one is careful enough to locate a company embodying the qualities outlined, this will guarantee precision fuss-free vermin control for a spectacular and improved home environment.
Vermin. This could mean rodents, termites, bed bugs, just about any pest that infest your home and puts your family's health and safety in jeopardy. Investing in professional vermin control services is definitely worth the shot so talk with your local provider today. You can always use DIY but when the problem becomes a little too hard to handle as time passes by, then leave it to the experts to exterminate those pests.
This article is written by Nathan who is an expert Interior Design and Modelling Blogger.