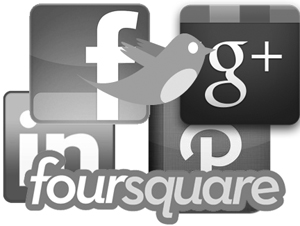 The use of social media is growing massively day by day. To use this as a tool to make your business familiar to the world will be a smart thing to do. It can serve as the basis of your business expansion around the globe. There are a plethora of benefits of using social media. It can also be useful in the hunt for customers. It can be a direct method to interact and create friendly terms with your customers.
To do that you need to have a plan along with some very captivating and useful content for your customers.
How can social media help your business?
Social media makes your business reach its customers and it is the fastest way to find the audience. Go online and purpose what you got to the people. If used properly social media can help small business grow or it can even help a large business extend more. One of the best things about social media is that it if free of cost. It does not cost a dime to use it.
Precautions
Your online existence is not the only thing that matters. You need to follow some measures to make yourself popular among the people. To promote your company via social media the first thing you need to do it to learn how to use it in a proper manner. Do not ever become so impulsive. Make a clever move towards advertising your company by passing on information rather than promoting it by sending ads.
Customers' reviews
Social media can provide you with the perspective of your customers. You will not only get to know what they liked and disliked about your company but also what they need. This will help you to not only improve your business but dealing skills. There will be criticism, maybe lots of it but you need to take it and make improvements on urgent basis. Always ask your satisfied customers to share the feedback with others.
Up-to date information
Social media can serve as a platform where you can make acquaintance with people and also where you gain their trust. Over here you will get to know about new products and up-to-date information of current happenings.
New customers
Here you will be able to find new customers who maybe share your company links with friends. This can help in generating your business. The more people will visit your webpage, they more you will gain popularity.
Social advertising
It is a great way to attract people. There are countless social websites where you can post your ads. Make sure your ads are eye-catching because that is a strategy used by many other companies to appeal their customers.
One more thing that you need to take care is the regular visit of your accounts on social media. Update your content with time and always aim to make your customers happy.
The article is written and shared by Gloria Philips. She is technology lover and likes to share information about new technology trends and mobile phone apps and iOS development.