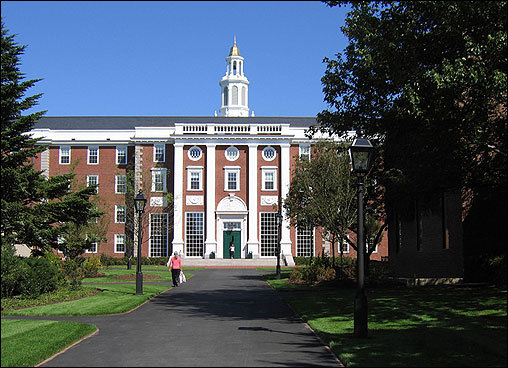 One of the most important decisions you're ever going to have to make is which university you should go to. Choosing a university isn't always as easy as it sounds.
There are a lot of things you need to take into account before you apply. Here you'll discover what makes a university great and the most important things to look out for.
Talented professors
The one thing that sets a great university apart from the others is the professors and staff in general. It's not all about experience either as a good teacher has the ability to inspire their students.
When looking into which university to attend, take a look at the staff who will be teaching your course. What do other people have to say about them? Look online and you'll find students discussing their professors and courses. The more information you find out beforehand, the better informed you will be when it comes to making a final decision.
Reputation
Similar to the point above, the university's reputation is also important. Great universities have a reputation for producing excellent results. Look into how many students come out with above average grades, for example.
It may also help to take a look at the top university rankings. By really looking into the reputation of the university it will give you a good idea of what to expect. Oxford, Cambridge and Harvard are just three that are considered to be among the best in the world.
Knowing what you're looking for
Of course, just because a university has a great reputation it doesn't mean it's necessarily right for you. Oxford and Cambridge are both fantastic universities; however they do have a reputation for holding very high standards.
It's important to visit the university you want to go to before making your final decision. You'll be studying there for at least three years with a degree course so you need to be sure you're going to like it there.
Competitiveness and free-thinking
Something else that all great universities have is a focus upon free-thinking and competitiveness. Students thrive on competitiveness and it's what keeps you working hard. Not all teachers encourage their students to think for themselves. When looking for the right university to suit you, have a chat with other students and see just how much freedom they are given in lectures and coursework.
One size doesn't fit all
The most important thing you need to remember is that there is no 'one size fits all' university. Each one has its own advantages and disadvantages. The course you plan on taking and your own personal preferences will determine the best university for you. While it is important to check out reputation and go with a trusted and reliable university, it's also important to consider your own needs.
The more research you do, the higher the chance there is of you finding the right university placement.
Identify exactly what you want to study, how far you're willing to travel and what your budget will be. The costs will vary greatly from one university to another. Can you afford to take out a loan to get into the institutions that are considered to be among 'the best'?
It's also worth noting that different universities focus on different subjects. So one may be better if you're aiming towards a medical degree, while others might be better suited to law students.
Amy Lucas is a full-time student and part-time blogger. She loves to learn and doesn't plan on leaving university any time soon, you can read her post on Vita Student Studios.