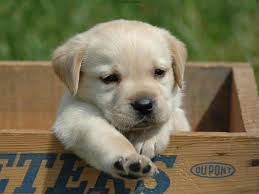 Dogs have earned the title as 'man's best friend' for a good reason. If you're a dog owner you know what a joy it is to find public places that are dog friendly so that both you and your dog can enjoy some new scenery and your dog can enjoy some freedom outside of the house.
Not all cities are great places to bring your dog along on your daily adventures however, that's why we've put together this list of the top five places to live or visit with your pooch.
1. San Diego, California
With impeccable weather year around, there's nothing stopping dogs from their walks and play time outside. Instead of freezing their paws off in the winter, dogs in San Diego have the luxury of walking in the sandy beaches or running through one of the many cities parks. While there are many parks and beaches your dogs are welcome to visit on their leash, there's also a superabundance of off-leash parks and beaches for your dog to experience a little freedom in the fresh air. In addition, San Diego is home to many dog competitions such as the National Dog Party Day and the Surf Dog Surf-A-Thon.
2. Portland, Oregon
With more than 33 dog parks, dog-friendly pubs, and dog drinking fountains scattered throughout the city, Portland is definitely a place to spoil your pooch. Many Portland dwellers are dog owners and overtime the city has become a very friendly dog-centered city. Many eateries actually have extra space in their restaurants just to give dogs some extra space to walk around.
3. Chicago, Illinois
Illinois is home to many cities who cherish their four-legged friends. Chicago in particular, is a great place for visitors to bring their dogs along on stays in hotels and as a companion when sightseeing. With the Chicago River and Lake Michigan at your fingertips, these are great places to bring the pooch. Other great stops include the Dog Day baseball game with the White Sox, dog friendly walking trails and parks, and outdoor restaurants and bars that are pet friendly. Keep in mind however, if you're going to bring your dog along to unfamiliar places and be around a lot of people, your dog should be well-trained and good with interacting with others.
4. Boston, Massachusetts
As a completely walkable city with a great public transportation system, one of the most convenient aspects about Boston to pet lovers is that leashed dogs are welcome to ride the subway cars. This is particularly convenient to visitors traveling with their dogs. There are also a great deal of parks and hiking trails that are open for you and your pup to enjoy. Similar to our first pick, Boston also has a dog-friendly beach at Carson Beach. If your dog has never seen the ocean before, this would be a great stop if you plan on visiting this historical town.
5. Seattle, Washington
Unlike many cities in the United States, Seattle allows pet owners to bring their leashed dogs on trains as well as buses. In addition, dogs are welcome to come along to one of the most popular tourist attractions in the area- the Washington State Ferry. Like all our top cities for dogs, Seattle is resplendent with dog friendly parks and beaches.
By Megan Colins. Megan is an experience dog trainer, who loves to travel and spend time with her two very active, fun-loving German shepards.