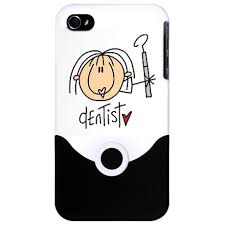 As more Americans begin to rely on their iPhones, iPads and other devices, they also begin to adopt related technology to keep them organized and in control of all important tasks and responsibilities. Apps are now available that help you with various functions including appointments, errands, shopping lists, budgets and more.
But apps can do more besides organize your busy life. They can also help you maintain your health, physical and dental.
Mobile Tooth Improvment?
Already you may have seen or used apps that help you track your exercise and consumed calories. These provide a health service for you. Why not maintain your dental health with the help of technology? You might have every intention of flossing every night, but when you're busy or you're entertaining yourself, sometimes you'll let that fall by the wayside. Or else, with no one reminding you or nagging you, you keep putting off that dentist appointment.
Also, if you're a household head who takes on the health and wellbeing responsibilities, you not only need to think about your dental hygiene but also that of your spouse and your children. Now your duties to keep dazzling smiles on your clan may have tripled, quadrupled or more! You might find that your kids are reluctant to brush their teeth and your wife or husband grumbles when asked when the last time they went to the dentist was. The right apps can make your life much easier on that front.
Apps To Help
Here are five apps available on the Apple Store that can help you keep your teeth and brighten your smile.
Kids Dental Health Lite by Alexander Stacanov
More often than not, it will be your kids who need the reminders to floss and brush their teeth. This free app has an interactive book explaining oral hygiene, and the full version includes four fun minigames that also serve as educational tools for dental care.
Brush DJ
The Brush DJ app is great for both kids and adults who want to add a little fun to their morning and nightly tooth care. It will access music from your music library on your device and play it for two minutes while a visual display tells you where to brush. It also lets you set dental health reminders for flossing, scheduling cleanings, and keeping appointments.
Dental Care HD by Egate IT Solutions
This app is another oral hygiene education tool. It is more geared towards adults. It will provide users with valuable information on dental care and hygiene, cosmetic procedures, types of diseases, diet tips to prevent tooth decay, and more.
Virtual Dentist by Modiface
This app is more cosmetically focused. You can use it to upload a photo of your teeth or x-rays and simulate several procedures such as teeth whitening, veneer additions, and orthodontics. Dentists themselves also find it useful to show patients results.
Do any of you use apps to manage your dental health? Tell me all about it in the comments below. I'd love to hear about it.
Alex is a writer at Greenspoint Dental, a dentist's office in Houston, Texas. He knows how important his phone is to him, and having any mobility with his well being is good.