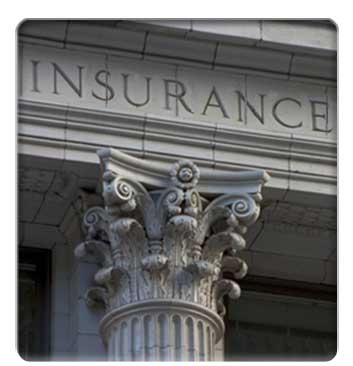 One of the best ways to get cheap life insurance for seniors is to take out a term life cover. This insurance policy usually lasts for a fixed period, after which it expires and requires renewal. A death benefit is included, which is payable only if the policyholder dies during the life of the policy. These features minimize risks involved with term life insurance for the provider, thus the low premium rates charged.
Most insurance companies charge older people higher premiums. The logic behind this is that elderly persons fall in the category of high-risk policyholders due to diminishing life expectancy and increasing chances of ailing health. With that said, cheap life polices for seniors are not hard to find. Here are a few things that one can do to get low premiums on term life insurance for seniors.
Live a Healthy Lifestyle
Most insurance companies require applicants to take a medical exam. Tests may involve taking of blood and urine samples along with weight, height, and blood pressure measurements. The carrier uses results from this exam to assess the health of applicants and determine their underwriting class. Of course, being in good health attracts low premiums because anyone in this class is a low risk client.
With that in mind, seniors looking for cheap term insurance should eat right and exercise regularly to maintain a healthy weight. In addition, they should avoid unhealthy habits like smoking and excessive alcohol drinking that puts their health at risk of disease. Living a healthy lifestyle results in a better quality of life, and this can translate to low premium rates when it comes to buying term life insurance for seniors.
Shop Around for Affordable Life Cover for seniors
There are many life insurance companies out there to choose from, and this offers those looking for coverage the freedom of comparing prices. It is common to find one insurance company offering better rates for various life policies over another carrier. Therefore, take time to shop around for the most affordable term life package in your budget range.
There are many brokerage firms nowadays on the internet that can help you get free life insurance quotes from multiple providers. You can inquire with various life insurance companies about their rates as well. Most firms will be more than willing to offer a free life insurance quote. The more quotes you compare, the better your chances of finding a good deal on term life insurance for seniors.
Avoid Risk Hobbies
Underwriters assess your lifestyle when calculating what premiums you should pay for term life insurance. Some hobbies are considered dangerous as they put the applicant at risk of injury or death. An example is traveling frequently to countries that face high crime rates, political instability, and other security threats. This may cause one to pay high premiums on life insurance. Conversely, avoiding hobbies like this puts one in a low risk class, which increases chances of obtaining affordable coverage.
These tips can help seniors get low premiums for term life cover. However, it is advisable to get coverage earlier in life than later as this cheaper.
The Author of this post is Betha Cameron. She is a blogger and contributing writer for TermLifeMax. Betha loves to research and share useful tips on how to get affordable life insurance.