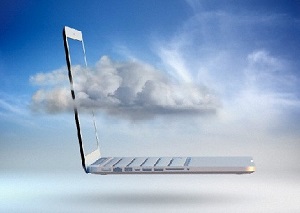 Companies everywhere are now eager to jump into cloud solutions because of all they have heard about the benefits cloud computing can offer businesses. The cloud is rapidly growing and people want to get involved as quickly as possible but there are potential problems you can experience if you rush into the switch.
Transitioning from your old system into the cloud requires careful planning and an understanding of what will work best for your businesses individual needs. These are some of the mistakes and pitfalls to avoid when switching to the cloud so that you get the best experience out of the transition.
1. Migrating Applications Just to Lower Costs
If your sole purpose in moving applications to the cloud is to reduce costs then you might be disappointed in the cost efficiency you experience with most of your applications. There are very few applications that are good candidates to move to the cloud in their current architecture.
Reducing the cost of managing your applications might be accomplished better with a managed hosting provider.
2. Having Expectations of Becoming a Digital Enterprise Overnight
Most existing organizations can't become a business that is fully built on the cloud right away. Many have a complex enterprise with numerous vendor solutions ranging from mainframe technologies to mid-sized computers and several other architectural patterns. Most companies cannot re-platform the entire product line with a new cloud-based architecture.
3. Not Understanding Cloud Security
The cloud can be completely secure but many corporations don't know enough about the security requirements in the cloud to properly architect for it. It is important to understand cloud security especially for enterprises with a lack of experience with the cloud.
4. Choosing Your Favorite Vendor Over the Right One
You might feel loyal to your current vendor but that does not mean it is the appropriate choice for your move to the cloud. Switching to cloud computing can mean a different set of circumstances than the IT you are familiar with and it is best to do research and determine the right vendor to suit your business needs.
5. Not Planning Adequately for Outages
Computer failure is a reality that you need to be prepared for and you can never be immune to outages. Planning your cloud architecture should include measures for recovery should anything happen.
6. Underestimating the Impact of the Change
As excited as you may be to move to the cloud, the best option is to take it slowly to avoid overwhelming people with the impact. Change to business processes can be difficult to handle and it is best to start with smaller, lower risk initiatives for early cloud computing projects.
7. Not Preparing for All the Costs
Ultimately, cloud computing can save money but there can be unexpected costs associated with the transition. It can take effort and extra money to build software in the cloud. The best way to deal with this is to monitor and optimize costs as you would with any other IT project.
Leo Hart is an expert at migrating to virtual servers and has years of experiencing working in customized dedicated virtual servers at Custom Cloud.