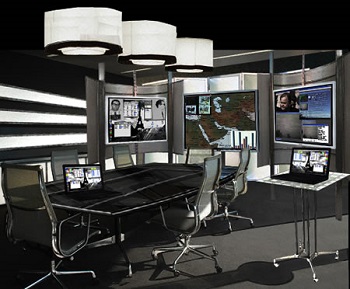 A common misconception that many people have is that offices are dull, dreary places, designed to suck the life out of anyone who dares enter them. This, of course, is not true, but you'd be surprised at the number of office that do nothing to help dispel this myth.
With more and more studies being done into workplace psychology, motivation and ergonomics, it is shown that the more up-to-date and neatly laid out an office, the higher the efficiency and productivity of the employees are. This means that the offices of old have nearly been eradicated and more modern, hi-tech offices are becoming more popular; just look at the likes of the Facebook and Google offices.
Things such as newer computers, technology supplies and accessories and updating your existing computer equipment go a long way in helping. So, if you feel your office may be a bit outdated, and you're in the position to improve it, or simply suggest it to a superior, this is the right article for you. Some initial small steps can certainly bring you a long way.
Computer Monitors
Boxy computer monitors are a thing of the past and have been outdated for nearly 10 years now. So why, you may wonder, does your office still stick by these old, eyesight affecting computers? Computer monitors nowadays can be high-definition LCD flat screens; they are both aesthetically pleasing and they do less damage to your eyes when staring at them for hours on end.
These pieces of office technology will certainly help bring about the new look that all employees crave for their offices. Having more than one screen at a desk can also help employees' productivity, as they can use dual monitors to complete several tasks in far less time.
Printers, Faxes and Scanners
Essential pieces of office technologies are printers, faxes and scanners. These are vital to the day-to-day running of an office. All-in-one combinations are very popular as they take up a lot less space while still providing the same functions that three separate machines would. Even these stalwarts of the office can come to the end of their days, so it may be time to replace your office's old ones with newer, faster and more accurate models.
Mobile Phones
Many companies nowadays offer their employees company phones with which to conduct their business on. These can be very useful as they double as calendars, to-do lists and much more. The more advanced mobile phones out there today can offer seamless syncing between employees so that the office can run smoothly as people and computers work in perfect harmony.
Webcams
Webcams are a very important piece of office equipment in many offices today, as the provide a medium for multinational companies can have meeting in real-time with their offices across the other side of the world. These cheap bits of technological office equipment can really bring your office into the 21st century (even if it is overdue) and help your office to run with more efficiency and productivity due to increased means of communication among colleagues.
Taking all of this into account, you can see that these small changes to your office can change the way that it works in a big way.
This article was written by Mark Murphy, who has years of experience in the office supplies industry and so has seen all sorts of new office technologies come and go.