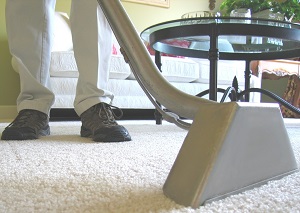 When it comes to cleaning, carpets are sometimes overlooked until they start showing wear and tear. By then it could be too late. Providing proper maintenance and professional commercial cleaning services for the carpet in your home or office is essential.
As one of the biggest investments in a home or office, it is important to keep them looking good so they last a long time. When and how often you clean depends on how many people live in your home or how heavy the traffic is through your office. What kind of dirt and debris is tracked across the carpets from outside? One of the bigger questions some people have to ask is there anyone in the home who has allergies. This will affect the frequency of how often the cleaning is required.
Proper Maintenance
In recent studies Brisbane commercial and house cleaning service providers say that carpets are better for allergy sufferers than other hard surfaces. In the past the argument was allergens such as dust mites, pollen and mold spores get trapped in the fibers and cause allergies to flare up. In the new studies, they are reporting that these same allergens also collect on hard surfaces and are stirred up each time someone passes by. Air conditioners or fans blowing in the area can also stir things up and cause major allergy flare-ups.
With all this stuff from outside sources, animals, people coming and going, things are trapped in carpets and the filtering capacity of the carpet begins to become overloaded. This is when it looks trampled and has a dingy look to it. On top of all this, odors can be trapped as well.
With proper maintenance and regular vacuuming the carpet in a home can be safely cleaned every 12 months. If there is higher traffic and the carpet is a little older, it's recommended to be cleaned up to three times a year. If the traffic on the carpet is extremely light, it is recommended to have the carpet cleaned every 18 months even if there is limited use.
Professional Cleaners
The best time to schedule professional cleaning is in the late fall. Why? Because this is when most pollutants, abrasive soils and oils need to be removed from the carpets before the home or office gets closed up for the cold weather. If the climate is pretty steady and you are not required to close down for the winter, then schedule your carpet cleaning when it works into your schedule. Just keep it on a regular basis.
When scheduling the cleaners to come in, be sure to set aside 8 to 12 hours because it will take a while for remaining moisture to evaporate. Professional carpet cleaners are able to dig down deeper than carpet cleaners purchased in the store for the do it yourselfers. Even professional cleaners leave behind a small amount of moisture so be sure to allow enough time for the carpets to fully dry before walking across the floor. You just had spent the time and money to have your carpets cleaned; you don't want to leave tracks or risk slipping and falling.
Author Bio:
Mark Long being a published author and previously owned a professional janitorial service, which has given his experience in commercial carpet cleaning. He enjoys writing niche articles for professionally cleaning your carpets using house cleaning Brisbane services.