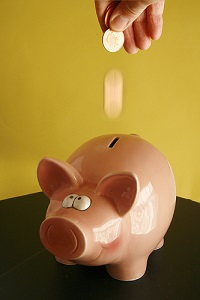 Pests are a very real problem in the U.S. today. If you constantly have problems with mice, rats, mosquitos, and whatever else happens to invade your home it can become a major expense. Look into methods of reducing the cost of pest control.
We offer you a few tips for saving on your pest control bills below.
Local Government Initiatives
There are some cases where local government will pay for pest control. The situations where the local government will step in are normally when pests become a serious threat to public health.
For example, if there's an infestation of rats in a neighborhood, they'll step in to stop them spreading into other areas.
If you have regular pest problems, see if your local government has any schemes where you can get free pest control services, or at least services at a lower cost.
Compare Quotes
You don't need to stick with the same pest control agent all the time. It doesn't matter if they're local. This is America after the crash and everyone wants to get as much work as they possibly can. Look for pest control agents outside your area and compare quotes.
Use the Internet to get a rough overview of what companies operate relatively close to your home. Call them up and get a quote for how much it will cost to clear your home. These will only be rough estimations. It usually requires a visual inspection of the premises before they can give you an accurate quote.
Do it Yourself
An increasing number of people are deciding to handle their own pest control needs. This is a highly risky scenario and we wouldn't recommend it for a number of reasons.
Firstly, there's no guarantee you'll get rid of all the pests. Pests can burrow deep under your home and nest there. You might clear them out for a few days, but you'll soon start to see them coming back again.
Furthermore, professional pest controllers focus on eliminating pests permanently. They come up with strategies to stop them coming back for an extended period of time. Most people have no idea how to do this.
Dangerous chemicals are another hazard the untrained pest control trainee has to look out for. Many poisons and baits are infused with substances that could quite easily kill a household pet if accidentally eaten.
Finally, there's no guarantee of success. Pest control is a fine art. There's more to the practice than placing some traps and hoping for the best. You need specific knowledge to successfully eliminate the potential for infestations to remain, or even grow worse.
Solve the Problem Now
Larger projects will always charge a premium. The best way to save money on pest control is to address the problem as soon as it appears. Don't ignore the issue and attempt to deal with it yourself. It's cheaper to solve the problem when it's small than if you're going to attempt to tackle a large full house infestation later on.
The author, Chase Cullen, is a professional blogger who shares his ideas and thoughts through his posts. He finds the services of ABC Home and Commercial of Atlanta, Georgia really good and advises his readers to approach them for any kind of home renovation and repair work.