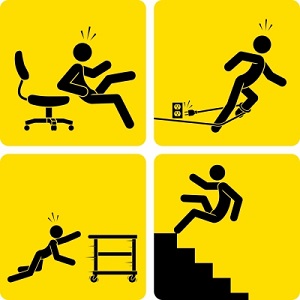 The importance of safety at work can't be reiterated enough. In a place where over thousands of people are injured and even die, it's essential to put in place mechanisms that will reduce the likelihood of such occurrences. This will increase productivity, decrease the company's expenditure due to legal fees and loss of time, as well as improve employee wellbeing.
If you're looking for ways to improve the safety of your facility, here are 6 tips that can help you achieve this:
1.       Identify Hazards
Before putting in place safety measures, you must be aware of the potential threats in your facility. Investigate every area of your business to identify what may be dangerous to your staff. If there is something that needs to be fixed, do it immediately and cordon off the area. Do not wait for it to become a major concern, as this may lead to an accident that carries more consequences for your company.
2.       Install Signs
Putting up warning signs where hazards are prevalent will make it possible for people in your facility to identify potentially dangers and practice caution as a result. Whether it is a wet floor, electrical room or steps, you need to ensure that these are clearly marked to give people a heads up.
3.       Provide Protective Clothing 
Your employees need to have safety work attire and gear on at all times when attempting jobs that may be a health hazard or physically dangerous. This is regardless of occupation, whether it be handymen, janitors, builders or carpenters.  As an employer or manager you need to make sure that each article or piece of equipment complies with health and safety regulations.
4.       Run Regular Drills
People in your facility must always have training as to how to deal with emergencies. This should be done by means of regular drills that will get people to be accustomed to proper procedures. If you're not aware of how to do this, hire expert consultants who provide the necessary knowledge.
It is also important to have designated safety managers and staff who know how to administer first aid, bringing us to our next point.
5.       Install First Aid Kit Stations
First aid kits allow people to assist with injuries before the paramedics arrive. Your staff members must have easy access to stations in and around the facility. This means you must install them in convenient areas and they have to be easily recognisable. They must also be packed with essential items such as adhesive bandages, sterile pads, medical gloves, disinfectants and defibrillators.
6.        Keep The Work Environment Clean
Areas that aren't regularly sanitised and clean will harbour bacteria that may lead to diseases. Regardless of it being the restroom or corridor, every area must be kept clean. Provide janitors with equipment that allow them to do so effectively.
Increasing the safety of your facility will greatly assist your ventures moving forward. Regularly keeping up to date with health and safety regulations and upgrading your facility will lead to a safer, happier, working environment.
John Malan is a project manager in the construction industry. He was inspired to write this article after one too many paper cuts in the office.