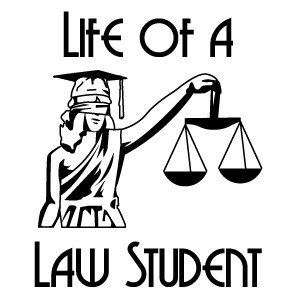 To have a great career as a lawyer, 'just' going to law school is usually not enough. To get the best career opportunities, you'll need to make sure you get good grades, participate in extracurricular activities, become great at networking, etc. If you're in law school and want to make sure that you set yourself up for a great law career after you graduate, you should have a look at the following tips.
Study Hard
This one is rather obvious. In other to pass your exams and graduate from law school, you'll have to study hard (and smart). At law school you'll need to learn how to study and work efficiently in order to memorize all the material you need to know and get all of your course work done. Learning how to study efficiently and being well organized will help you pass your exams and prepare you for the work you'll be doing as a lawyer. Lawyers are often drowning in case work, which they can only get done if they manage to be extremely productive. If you can show your future employer that you have a sharp mind and are well organized, you'll be more likely to score the job you are looking for.
Summer Internships
Look for internships/jobs during summer in the legal industry. Try to work for a law firm, district attorney or public defender. If you can't get a job at a law firm, you can try to get one as a professor's research assistant. Having jobs and internships related to the legal profession on your resume will show that you are motivated to become a great lawyer.
Attend Networking Events and Job Fairs
Start going to networking events the moment you start law school (or even before). Go to events that interest you and do some research beforehand about the people that will be there. You can actually use any type of event organized at your law school as a networking event. For example, if you like yoga and go to a weekly yoga session organized at your campus, you can network with likeminded people there. Once you're in your 2nd or final year of law school you should start going to job fairs. The more job fairs you attend, the more firms you can talk to, improving your chances of getting a job at one that you really want to work for. Don't forget to take your resume (make sure it's up to date and looks professional) and business cards to the job fairs.
Join a Student Organization
Joining a student organization is great for networking, improving your social skills and will look good on your resume as well. If you become an officer in an organization you will also learn a lot about leadership, financial management, marketing and good teamwork, which can be very important skills during your future law career. Join only organizations that really interest you and don't try to join too many. You'll still need some time for studying as well.
Zane Schwarzlose is a writer at Colley and Colley, LLP, a personal injury law firm in Austin, Texas. Zane is glad he never had to worry about legal networking.