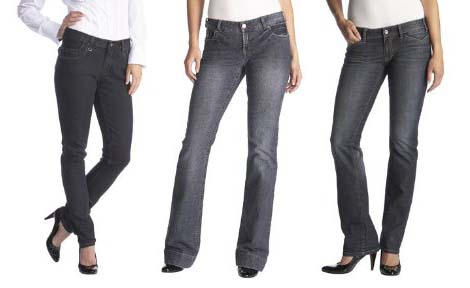 If I had asked that question just a few years ago this article could have been confined to just one word – no! Wearing denim would have ensured a lengthy period of unemployment and plenty of interviewers bemoaning a lack of effort on the part of the candidates and it wasn't only interviews where you had to dress up.
Hell I can remember my trip to New York in 1992 when I was not permitted to wear denim in the hotel. This was rather unfortunate as denim was pretty much all I had travelled with and so I had to make several rather unseemly dashes across the foyer. There is no mention of a dress code on the Waldorf Astoria website now but what about interviews?
Changing Attitudes
Attitudes to denim have changed dramatically in recent years and not only at the Waldorf. You can even wear jeans in the Ritz although currently only at Breakfast. Having seen plenty of people attend interviews in denim I am fully aware that people do it but I doubt that we have reached the point where this is a particularly good idea.
Famous Examples
Many of our most successful entrepreneurs like Mark Zuckerberg and Steve Jobs have made a point of wearing denim and have adopted a very casual look but then they didn't have to attend an interview! I still think most managers and HR departments would expect interviewees to leave their jeans at home and so wearing them would be a risky strategy. Personally I think it is best to stand out from the crowd and it would be hard to do that in denim. Recent research has indicated that most of us wear jeans for over 150 days each year. Perhaps an interview is the one time when jeans should stay in the wardrobe.
Different Jobs
Having said that I guess it would depend on what job you were applying for. I doubt if it would matter much for labouring jobs and cleaning but if you want to land a managerial role a smart suit would almost certainly still boost your chances. It might still be important to dress formally for your interview but once you have landed the job the landscape changes.
The Workplace
Denim is now more acceptable than ever in the workplace as the commercial world seems to be dressing down. Attitudes to dress have changed so dramatically over the last 20 years that it probably won't be long before jeans can safely be worn to an interview. Today's younger generation who wear jeans everywhere are tomorrow's manager's conducting the interviews and they may well be doing so in their denim.
Trends
On the other hand there could be a revolution. Fashion trends tend to go in cycles and there could be a return to more formal attire. We are rapidly descending into a world where everyone looks the same so maybe a rebellion and a return to self-expression is just around the corner. Dressing for an interview is a bit tricky and probably always will be and so the best course of action is to play it safe and go smart methinks.
Sally Stacey is a keen writer and business owner who divides her time between writing and running her shop.