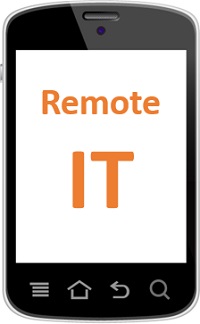 Through remote support, you can do a lot for a client or a family member. In case technical support is frustrating, you might want to try remote controlling a PC to show a person the exact step that needs to be followed. Nonetheless, technical support is not the only thing remote desktop apps seek to manage; they help one to control a PC from just about any place with a web connection.
Why remote control a PC from a Smartphone
There are a number of benefits on why offering remote support to a PC from an iPad is a great idea. Firstly, you are able to offer support to distant family and friends in case of PC problems and download torrents easily without ever setting up complex web interfaces. Remote controlling from your iPad can also be used to manage a server created in your office or home. To effectively do this and many other things, you need the right app. Here are a number you might want to check out.
Teamviewer HD
This app is free in case you intend to use it non-commercially. It is also the standard for any remote support, presentations and remote control across platforms. For iOS, Linux, Mac and Windows users, it is only a ten megabyte download without registration, firewall configuration or setting. Generally, you cannot use the app to control an iPad but to connect to another PC.
SplashTop
This app also comes in a free version, but only limited to five minutes. That might not be much considering what kind of a tool it is but the performance is powerful. It is a very fast app; you can watch some video or stream a video app very fast. The sound also streams very well.
MochaVNC Lite
Remote connections are possible with this standard protocol application. It might not be fast but its support is in-built in OsX via its sharing option. Those using Windows and might want to run the tool require some VNC server. It comes with a lot of features as much as it is free amidst being capable of finding all devices automatically.
PocketCloud
It is possible you would like a remote connection for your Windows 7 desktop. This is one of the most effective free applications around for that purpose. It is also a tool exclusively used in Windows and quite responsive in contrast with VNC connections. Anyone who only wants to access his Windows desktop will find this app very helpful. In case you select the free version, know that only one device can be configured and a help app is required, including logging into your Google account, a process many people do not like.
Beyond this are other iPad apps for remote controlling or offering support to PCs. One app might appear superior, but there is no app ever made that can claim to be perfect. There are also more dedicated apps within the category of remote support and it really boils down to why you need a certain app.
Read more on Remote support and how it can help organization deploy solutions faster and better.