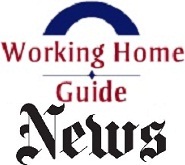 What were the main news this week? YouTube testing new ad-model, Google released its monthly search updates post, Facebook counter-suing Yahoo, Blogger introducing new features, Google's GoMo offers free mobile site builder, Arianna Huffington role in AOL has changed, Twitter taking spammers to court and Larry Page sent letter to the company's investors.
YouTube Testing Channel Sponsorship Ad-Model – According to couple of reports, YouTube is trying to increase its advertising revenue by rolling out a new ad-model based on channel sponsorship. The price for sponsoring an individual channel would cost about $4-$6 million per channel every year or combined related-channel packages at a cost of up to $62 million.
Google Search Updates For March 2012 – Google released its monthly search updates post where it elaborated about 50 algorithmic changes in March. Among the changes are a new way Google is referring to link's anchor text, better indexing of profiles from more than 200 social networking sites and even some changes regarding synonyms.
Facebook Counter-Suing Yahoo – Facebook returned a favor to Yahoo with a (vague) lawsuit of its own where it denies all of Yahoo's accusations and also suing it back for 10 patent infringements in which Yahoo uses on its most popular products such as its homepage, Flickr and even its advertising business. Karma is a b*tch.
Blogger Introducing New Features – Blogger has announced this week on a few new features into the blogging platform which includes social gadgets of Google+ (the +1 button and Google+ badge) and also the possibility to add images by using webcam directly from the writing post dashboard.
GoMo Offering Free Premium Mobile Site Builder – With a partnership with the mobile site creation platform DudaMobile, Google's GoMo is expanding its service and offering site owners to mobilize their websites by using a simple tool worth $108 for a year, for free.
Who's Controlling AOL Content sites? – Two contradicting stories have been published this week: One claimed that Arianna Huffington gained control on more of AOL's units and the other claimed she was actually demoted and now has less responsibilities. Eventually, it turned out that Huffington no longer controlling AOL content sites but did received other units to be in charge of.
Twitter Taking Spammers To Federal Court – Twitter decided to take a more severe action against spammers and filed a lawsuit in a federal court against five businesses and individuals which was some of the most notorious spammers abusing the micro-blogging social networking service.
Larry Page Addressing Google's Investors – In order to note his first year as Google's CEO (on his second term) Larry Page released an update letter about the company state and future vision as he sees it. In the letter he mentions social, search, mobile, revenue and more.
We'll keep bring you the most recent news and updates from the online world on a daily basis here in Working Home Guide so stay tuned!