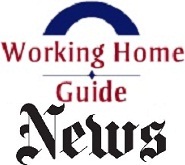 This week main news: New social reports on Google Analytics, Twitter presents more advertising possibilities, AdWords improving its display ad network, YouTube auto-fix videos, Blogger adds basic SEO options, Panda algorithm refresh, Pinterest changing its TOS and upsets its community after redesigning profile pages.
Google Analytics Social Reports – Google's websites analysis tool introduced this week new set of reports dedicated only to one traffic sources, social networks. The new reports will be available in the next couple of weeks and includes deep analysis of social networking traffic and conversions.
Twitter New Advertising Possibilities – Twitter keeps trying to improve its ad revenue business model, presenting two ad-related upgrades- The first is expansion of Promoted Ads to other users outside of the advertiser's followers, the second upgrade relates to new options to target ads for specific devices (desktop, mobile).
AdWords Upgrading The Display Network – The popular advertising platform has announced this week on a few major upgrades to its Display Network- New dedicated tab only for the Display Network, improved contextual engine which now allows to adjust campaigns based on keywords and new visual diagram that will show the potential reach the campaign holds.
YouTube's Auto-Improve Video Quality – YouTube has introduced a new feature that will automatically fix videos with quality problems like too dark color levels. This feature will identify if it can improve a video after it has been uploaded and the user will be notified that the video can be improved if he/she will approve to do so.
Blogger Adds SEO Options – The free blogging platform has introduced this week few new basic SEO customization options like defining meta tags, URLs redirection, crawling and more for the blog's homepage and for individual posts.
Google Panda Update (3.4) March 2012 – Google surprisingly announced on a new Panda algorithm data refresh on the company's Twitter account. Google stated it will affect 1.6% of all queries, which isn't such a great number but also neither a one to degrade. The update effects are still being weighed and examined.
Pinterest's Community Upsets After Profile Pages Redesign – Almost immediately after the social virtual pinboard has redesigned all users profile pages, the site's community raged about the change claiming it is ruing the sharing experience and demanding to reinstate the old profile design. So far, Pinterest didn't comment on the issue.
Pinterest Updating Its Terms Of Service – In order to make the site's current vision more correlated with its TOS, Pinterest introduced updated terms. The main change is probably the withdrawn of a term allowing the company to sell the user contents.
We will keep bring you the latest online business news, guidance and interpretation on a daily basis, here in Working Home Guide!