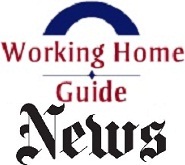 What were the biggest web news this week? Twitter acquired Posterous, Yahoo suing Facebook, Webmaster Tools changing the Crawl Errors section, Google Offers expanding, the trio mega advertising partnership goes live, Google announcing on a major semantic search upgrade and that exaggerated SEO sites may be penalize.
Twitter Bought Posterous – The micro-blogging social network has "hunted" this week the blogging and sharing service, Posterous. Although Posterous service Spaces will remain live, its future is very uncertain while both companies suggested users to back up their contents.
Yahoo Suing Facebook Over BS Claims – Yahoo has decided to take legal actions against Facebook over lame claims of patents infringement. This move considers to be especially despised because of the sensitive timing- Facebook is about the go public and probably would seek for a quick way out (= unjustified settlement).
Google Webmaster Tools New "Crawl Errors" Section – In order to simplify things for webmasters, the Crawl Errors section has been completely remodeled. It is now divided into two parts (Site Errors, URL Errors) and contains new columns (Fixed, Priority), but also lost some of its old features.
Google Offers Expanding – Google's daily deal service announced this week it partnered with eleven more deal services and now it is featuring 30 different deal services. About half of Offers new partners are small services where the other half are medium-sized services.
Microsoft-Yahoo-AOL Display Advertising Deal Goes Live – The trio display ads partnership which first introduced few months ago and allows each company access to the other companies unsold display ads inventory, has become available this week for the companies clients.
Google Announcing On Major Semantic Search Upgrade – Amit Singhal has revealed in an interview to the WSJ that the most popular search engine plans a major overhaul. The upgrade suppose to make the search engine understanding "identities" and will present answers for queries directly on the search results page.
Overly SEO Algorithm Is Coming – Google's head of spam team, Matt Cutts, has mentioned in a Q&A session at SXSW that his team is working on a new algorithm which will target overdone SEO websites. The algorithm suppose to roll out over the next few weeks and it is interesting to see what effect it will have on the marketing industry.
Stay tuned for more, every day here in Working Home Guide!