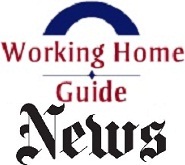 What were the biggest online business news this week? Twitter began a new hiring campaign, the 2011 Crunchies awards have been presented, Microsoft went for an anti-Google ad campaign while Google defend itself with one of its own, adCenter introduced new updates, Google published its monthly search updates and Facebook files for IPO. Shall we?
Twitter Recruiting Campaign – In an effort to recruit more talented and gifted employees from the U.S. and abroad for the micro blogging social network workforce, Twitter has launched a new parody videos campaign which are simply hysterical (for my opinion at least).
2011 Cruchies Awards – The annual Crunchies awards event took place this week, recognizing the achievements of technological companies in 2011. Among the winners were Google+ for best social application, Pinterest for the new startup of the year and Dropbox took the biggest award of the event for the overall startup of the year.
Microsoft Trashing Google In Newspapers – Microsoft exploited the doubts many are having about the new privacy policies of Google and launched an anti-Google ad campaign in major newspapers across the country, where it is basically suggesting people to neglect Google products and switch to Microsoft's as they are (unlike Google) "putting people first".
Google Responds To Accusations – Quickly after Microsoft's campaign went public, Google released its own response where it has denied and disprove the accusations in a blog post dedicated to the issue while also launching an ad campaign (with a much smaller ad) in few selected websites.
adCenter Updates – Microsoft's advertising platform has released several updates this week: One more character has been added to the ad description, new dashboard gadget that includes the advertiser budget status and more options for mobile targeting.
Google Search Updates January 2012 – The recent list of monthly search algorithm updates has released by Google for the first time in 2012. In this edition, we can find three major search updates (Search Plus Your World, Page Layout, Panda) and 14 smaller (relatively) ones.
Facebook Files For IPO – $3.7 billion yearly revenue, $1 billion yearly profit, 845 million monthly users (425 million through mobile), 2.7 billion likes and comments every day, 250 million photos uploaded daily and one Mark Zuckerberg (that holds about 28% of the company). These were some of the numbers revealed in Facebook IPO filing. Amazing.
Discover the latest news from the web, the most updated guides and the most thorough analyses every day here in Working Home Guide!