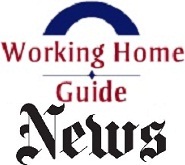 What important online news this week has produced? Engineers from Facebook/Twitter have launched a tool showing the real search results, Google generated new combined privacy policy and confirmed another Panda Update, Google+ allowing nicknames and pseudonyms, Webmaster Tools got some new updates, Twitter tries expanding globally and Facebook IPO is right around the corner. Let's dig in…
Facebook and Twitter Tool To Show The Real Search Results – Right at the beginning of the week, a new tools was launched by engineers from Facebook, Twitter and MySpace. The tool is actually a bookmarklet that whenever clicking on it whenever searching in Google, its switching the search results to show other social networks results besides Google+.
Google New Privacy Policy – Google rolled out this week a new privacy policy in one section that combines almost all of the company's products policies. The new privacy policy basically allowing Google (from March) to integrate the user's private information along all Google's products and services.
Google Panda Update January 2012 – Google has confirmed this week it conducted another "data refresh" for its Panda algorithm for the first time in 2012, after the last one occurred 9-10 weeks before. No new signals or factors have been implemented in this update and no general major rankings movement has happened.
Google+ With Nicknames and Pseudonyms – For the first time in its short life, Google+ has began allowing users to use nicknames (as long as it isn't offensive or belongs to a known figure) and established pseudonyms (Madonna, Lady Gaga, etc) after a few days of verification process.
Webmaster Tools New Updates – Two new updates have been implemented into Webmaster Tools: A new way of calculating the average query position (considering only the top positions) and a whole new sitemaps section where the webmaster can test his sitemap for errors.
Twitter Tries Expanding To The Non-Western World – Twitter has introduced two updates in an effort to attract more international users. First, it announced that on translating right-to-left languages (Arabic, Farsi, Hebrew and Urdu) and second, Twitter announced it will begin censoring Tweets and users in specific countries.
Facebook Will File For IPO This Week – Another report is indicating that Facebook's public offering is getting closer: The WSJ is reporting that Facebook will file for IPO in the upcoming week, in an effort to raise $10 billion for a $75-100 billion company's worth estimation, in one of the biggest public offering in history.
We will keep bring the latest news from the web on a daily basis, here in WorkingHomeGuide.com!